Spot the trend
When entering a city, refined and rougher parts of it can be easily distinguished by the newcomers by the exterior quality of the buildings, streets and sometimes also the graffiti signs and tags on walls, construction sites and public transport locations.
The role of graffiti has been changing over the last ten to fifteen years. Cultural experts started to sift meaning from the different tags all the gangs and adolescents place in the street. Nowadays, we only start to realize how we capture the next by understanding and appreciating this higher form of signalling and communication.
This is now, according to Steven van der Kruit, the future can be predicted, by using a successful new tool named Firmenich Trenz'Walk.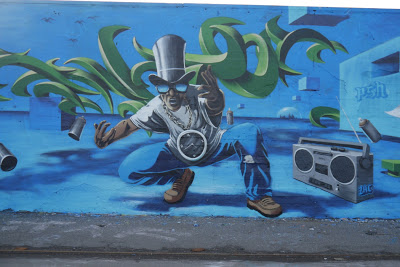 Reality check
Current systems are so much a manifestation of a paradigm of the old world. The financial crisis is a manifestation of the turbulence we are in now. Our current world view dates back from the industrial market era and was based on mass market mass man, mass consumption and mass scale. Interestingly enough, this system is very resilient. This is the world we grew up in. 
We have to note that it was not wrong, brought many good things and pleasure, based upon certain foundations like scarcity and growth without limitations. Nevertheless, this system will change in the future. The foundations having vanished, this world does not make sense anymore. 
2020: The new S curve
Therefore, new worldviews are to emerge. How to recognize the new? Looking into the stars? Looking for a particular technology? 
It could be that the change will start with a new number. 2020 is an attractive number in boardrooms. Own vision on the year has been started by many organizations. Mainly the difference lies in the addition of the qualitative signs, instead of only statistics. 
S-curves are a phenomenon showing the typical path of performance of a product in relation to investments. At first, performance rises fast and at a certain point decline in the slope occurs. At the end of the life cycle a discontinuity occurs where a new paradigm or technology is introduced which rapidly creates massive gains in productivity.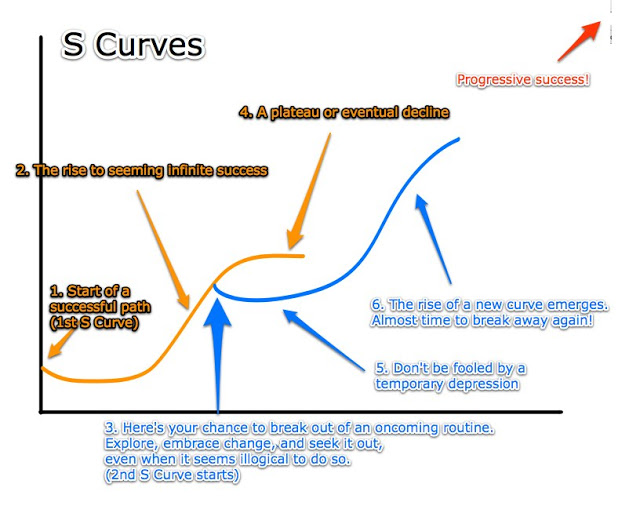 Therefore, organisations look for immersion in new world views and new ways of getting inspired. Mostly, these 2020 vision projects have several common elements to shape the future, for example thorough understanding of trends in the sector, creating multiple future scenarios and rethinking their role in the concrete eco-system. 
Here is where graffiti trend walks come in place. Touring around the edgy parts of a city (skate boarding youth culture, architecture, trends in music lyrics and e.g. art galleries) is a trend spotting system that is both practical, global and on the spot (real time). 
About Trenz'Walking
Steven van der Kruit, originator of many graffiti trend walks, explains: 'It feels like cool hunting, the idea of being a cultural anthropologist. As participant you are going out, in a structured chaos (= public road). Exploring various retail environments from restaurants to boutiques while incorporating tracking skills of slowing, looking down, and expanding perceptions to generate new insights and creative thinking. This means observing, digging into new lands and going someplace to discover new things. Not unlike someone would go and find treasure under the pyramids, with trend walks you are going to the edge of civilised society into the graffiti area to find new veins of gold.' 
When bundling the different appearances of trends and the snapshots you have taken, you see the connections and sift the trends out of the chaos. 'In this, you create your own mental rolodex', as stated by Mikel Cirkus, one of the Trenz'Walk guides (Global Director, Conceptual Design, Firmenich Flavors). 
Success in 7 steps
#1 The new of tomorrow, five years from now, is already born; it just has to be found. 
#2 The new comes for 80% from 12 Cities on our Globe
#3 In these cities change always comes from the edge; go where the Fun, Danger, Action and Pain is
#4 In these areas know the persons that form the 'Creative Change Mafia'. Their ideas are the basis of fundamental change and Innovation
#5 The change is signaled mainly in the streets and public spaces
#6 Photo and Movie reportages form the backbone of digital communication
#7 Trend Walks should be done systematically and analysed
Below are listed the 12 main global innovation centers where trends are being created instead of followed:
1. Seoul
2. Istanbul
3. Tokyo
4. Los Angeles
5. New York
6. Barcelona
7. Bangkok
8. Hong Kong
9. Berlin
10. Sydney
11. Sao Paolo
12. London
Importance of Trenz'Walks
As in most corporations, most of the actual executives don't get really out too much outside their desk. 95% of the time is spent on meetings and desk work, only 5% on being up close and personal with consumers. For their trend research they use books, magazines and other external resources. Or, even worse, the internet! That is, they never step away. With a book or a magazine they have at least moved to the shelf. How far would it take to get to the edge? 50 feet, 10 kilometres to get away from the comfort zone? On a trend walk which is 6,000 steps. 
Give it a try. How far is that? Can you get 3 miles away from your desk to start looking for the new?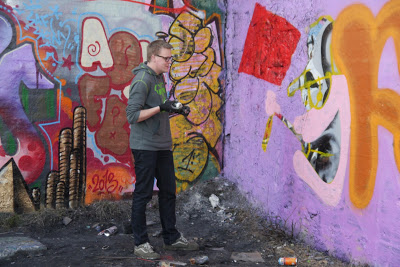 Trend walks dictionary: Prospection
Predicting about the immediate, local, personal, future is a regular trend tool. These predictions, or rather, expectations might as well be called "nexting". Surprise results when things don't happen the way we predicated. Prospection is defined by psychologist Daniel Gilbert in his 2006 novel Stumbling on Happiness as "The act of looking forward in time or considering the future". 
Prospection is a formula for success with these trend walks: Add what we already know (the past) to what we currently see (the present) to predict what will happen next (the future). Surprise is experienced when the actual next thing is different from the predicted next thing. Here coincidence is out of the equation. 
Benefits
The Trend Walks provide a system to detect trends in their infancy (3-4 years before they globally manifest themselves). Not only does it allow to signal the new early, but also it reveals the process of change.
Managers tends to be stuck in their workplace and not experiencing the effect of the new. By going outside and entering surprise we start to construct imaginary futures. As humans, we come into the world with a desire for control. We can control or change what is happening to us by imagining the future. We are never again going to look at the street the same way. It is not about the trends, but about change. It is only as good as the next time we will take a trend tour again. Back to the same area, it is brand new, this is still here. What's new, what's coming and going. What we have to focus on, it the change. Learn how to see differently, while observing 'things you have never seen before'. This brings encouragement to move on what all of us believe in and prospect for a better, playful future.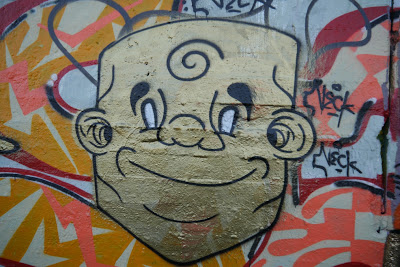 About the Author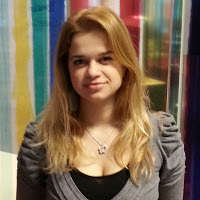 Aneliya Evtimova
Aneliya
has an international academic background: she graduated with a degree in Business Administration from her home country of Bulgaria, where she studied in French, and she recently received a Master of Science in Entrepreneurship from the Vrije Universiteit Amsterdam, where she studied in English.
As a Junior Innovation Manager at ABN AMRO's Dialogues Incubator, she started working on facilitating remittances through the use of mobile money and this project solidified her passion for innovation. Aneliya is currently the Project Leader of the Future Ideas Innovation Master Thesis Competition.
She understands the importance and value that a thesis project can bring to businesses. The bright future of tomorrow needs to be shaped today by brilliant minds that want to make a difference. In addition to being fluent in several languages and having an international background, Aneliya is convinced that the exchange of ideas at an international level will have a positive impact on the acceleration of innovation.