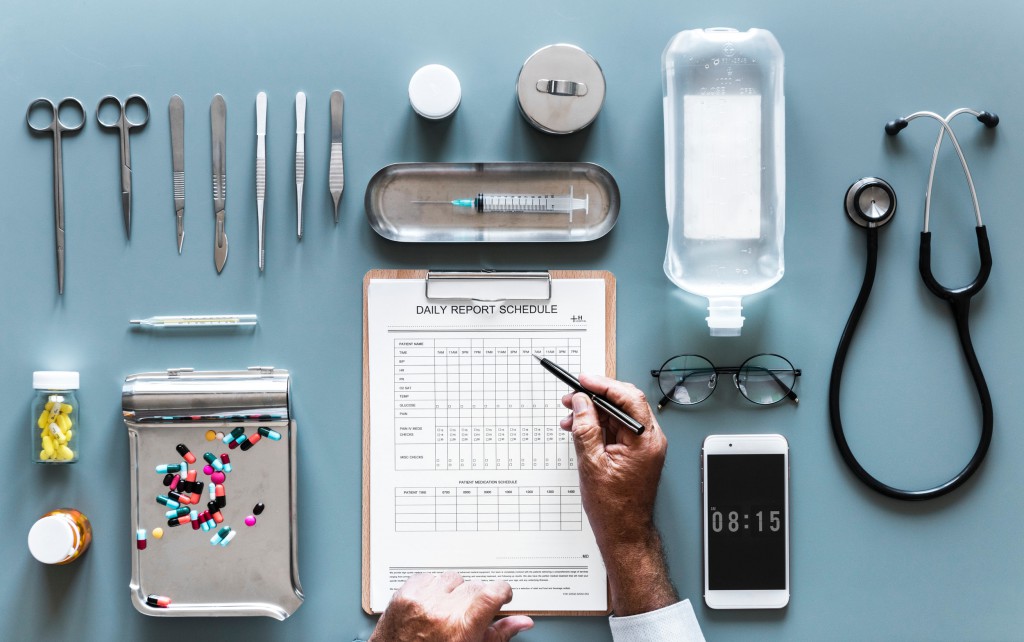 People used to scoff at the ability to swipe a credit card on a smartphone. Numerous people still remember the weird feeling of ordering food, clothing, or movie tickets from their smartphone. Today, we can conference call, attend a meeting we set up on our smartphone, as well as deposit checks into our bank account. There's almost nothing we can't do on our smartphones.
This is even more true now that medical apps and additions to smartphones cover an impressive list of medical technologies. Many people can't grasp that people living in remote areas have little to no access to doctors. A few doctors may make home visits, but remote access to quality medical care is now possible via smartphones.
What Kind of Technologies?
For the patient just out of the hospital, a finger can now be put on the flash of the camera. Using an app, the patient will know what their oxygenated blood levels read. Those with fitness bands can coordinate the information with a smartphone app to track results.
Our smartphones already track our steps, calories burned, distance walked or run, in addition to recording our heartbeat. Why can't they diagnose osteoporosis in senior patients? They can. Just download the app, then tap an elbow with the phone. The senior can text his/her doctor the results.
There are accessories and/or software available capable of getting blood pressure readings, ultrasound scans of the heart, in addition to getting an EKG. Simply download them onto a smartphone.
Moreover, technology from the original Star Trek TV show has become reality. There is now a scanner which can be held up to the body or head. Readings and diagnoses are displayed on the "tricorder." Medical sales training will never be the same again.
What Effect Does This Have On the Medical Industry?
Wearable technology isn't new, nor is home monitoring technology. However, these and other medical diagnostic and monitoring technologies haven't grown in popularity as has the smartphone.
As of mid-2017, 77 percent of adult Americans owned a smartphone. Forty-two percent of seniors own a smartphone. Over 50 percent of their grandchildren aged eight to twelve own them, too.
To tie these items in, the number is growing exponentially of doctors using smartphones for help with diagnoses, medications, and clinical trials. Almost instantaneous communications and sharing of health data is very attractive among physicians. The capability of reaching their most vulnerable patients via smartphone as well as diagnosing and maybe even treating them is more than attractive.
The Future of Smartphones and the Medical Community
The need for healthcare professionals is dire. It has been estimated the world will need over 12 million doctors, nurses, and midwives among other skilled healthcare professionals by 2035. Healthcare training is already being conducted on smartphones around the world.
Since 2010, trends in app use in mHealth has been tracked by market intelligence experts Research2Guidance, Johnson and Johnson, Novartis, in addition to Telefonica, and mHealth Summit Europe. It was noted that over 165,000 mHealth apps were used more than 3 billion times in 2015, said the study.
Also noted was that the apps tended to be health and wellness apps like fitness in addition to diagnostic apps. Analysis showed that 56 percent of the apps were health and wellness or fitness apps. The medical app was about 44 percent of the apps and were used for reference.
Chronic disease management was the last portion of apps, coming in at 12 percent. The majority of these were for obesity, diabetes and cancer management.
Reducing healthcare costs is paramount to the medical industry. Among the highest in terms of healthcare costs is the growing number of Baby Boomers, now coming into their 60s. Smartphone apps are expected to decrease the number of office visits as well as limit extraneous exams.