The future of work probably sounds like a vague and ambiguous term, but it is affecting your business whether you realize it or not. What does the term future of work really mean? This refers to the result of how different forces of change are affecting the three main dimensions of work: the work itself, who does the work, and where the work is done. It is likely that you have heard or read a lot of discussions about artificial intelligence and technology replacing much of our workforce, and this is one example of a force of change that is shaping the future of work. There are many other trends and perspectives behind how work is changing, but it is possible to prepare for these changes and adapt to them now. That being said, the future of work is not something that happens to you but instead is something that you create within your organization. In this article, we discuss what these changes mean for your business and how to prepare for the future of work.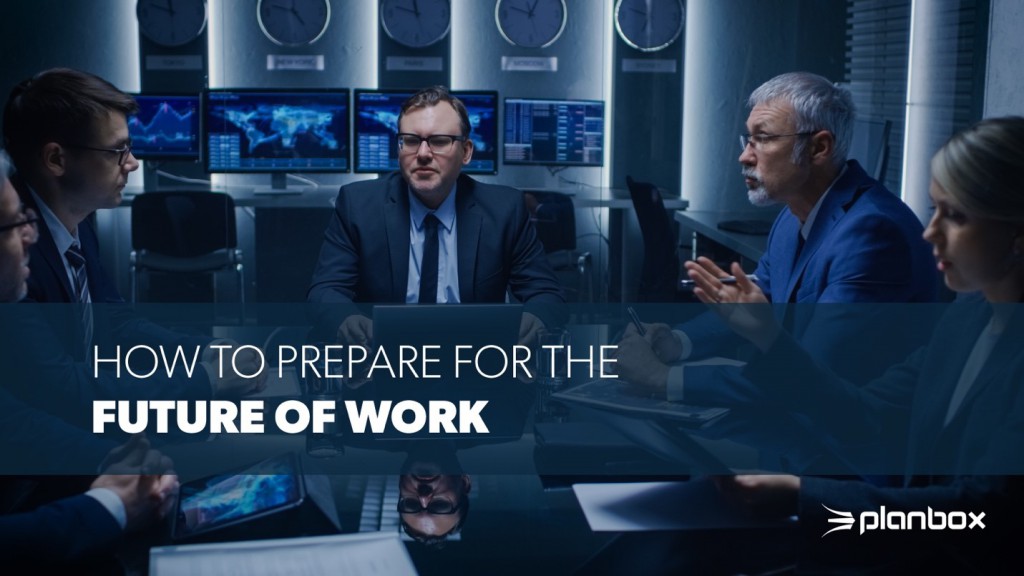 The Role of HR
As your workplace changes, HR can make sure that your workforce has the tools they need for success. HR has a very important role in helping organizations prepare for the future of work. Research and advisory company Gartner explains this role in their article on the future of work saying "HR leaders should advise executives on the future roles and skills they will need, leverage evolving employment models like gig work and change organizational processes to manage technology-driven workflows." Utilizing the agile methodology, collaboration, and software solutions can help every department of your business get on the same page for a smoother transition. Helpful technology for helping HR adjust includes innovation management software solutions, which are described in 451 Research's report as being "built for the C-Suite, as well as roles requiring continuous feedback loops to measure success, such as research and development, marketing, new product development, and HR."
Initiating Technology Transformations
One of the most critical ways your business can be prepared for the future of work is embracing and adopting new technology. If you have been putting off a technology transformation, now might be the time to update your systems. Artificial intelligence is growing, and human workers will have to learn how to collaborate with their new machine coworkers. Collaboration is a very important element that your entire organization should embrace, and creating a culture of collaboration amongst workers now will help your employees adjust to collaborating with technology.  Job roles and functions will change, and your workforce will have to learn new skills. HR can help identify these new roles and skills to better prepare employees for the changes to come. As a whole, your organization should empower employees to overcome the obstacles that will be a by-product of change.
Building a Culture of Continuous Innovation
As positions become more fluid and team-based work is valued more, the agile methodology is also more helpful for adapting to the upcoming changes. Agile works to release more products and better ways of doing things faster than other methodologies. This, combined with the need for rapid change when preparing for the future of work, makes creating a culture of continuous innovation very important for your business. Generating new ideas and being able to successfully implement them keeps your company ahead of competitors and potential problems. Embracing an innovative culture within your organization also helps empower employees and create leaders.
Developing Leaders for the Future
The future of work forces us to evaluate our current roles and skills. As technology and automation re-shape the work environment, there will be more workplace competition. Every individual will have to be a more fit employee and leader in their own right. Furthermore, the space in which work is done is going to undergo changes as well. This space will become more flexible and lead to more remote work. So, you want employees to develop a stronger sense of themselves and their work regardless of the environment. As HR guides and empowers employees to prepare for the future of work, it should also be creating stronger leaders for the future. Utilizing the tools and resources at hand to solve issues as they appear is an important element of agile as well as important for the health of the company. It is important for your workforce to tackle the changes in work head on.
Building an adaptive workforce and embracing new technology will help you prepare for the future of work. HR is an important department of your business for making sure this process goes smoothly and employees feel capable of handling the change. There is no need to fear what the future holds if you keep a flexible mindset.
Sources:
https://www.gartner.com/en/human-resources/insights/future-of-works-impact-on-hr
https://go.forrester.com/blogs/the-future-of-work-is-an-adaptive-workforce/
https://www.forbes.com/sites/bernardmarr/2019/07/15/the-future-of-work-5-important-ways-jobs-will-change-in-the-4th-industrial-revolution/#74a245a354c7
https://www2.deloitte.com/us/en/insights/focus/technology-and-the-future-of-work/redefining-work-workforces-workplaces.html
https://www.hrexchangenetwork.com/hr-tech/articles/future-of-work-and-hr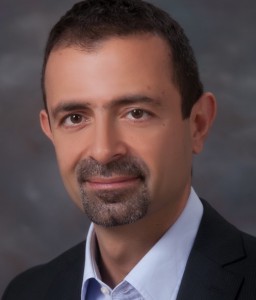 About the Author: Ludwig Melik is the CEO of Planbox, a leading provider of cloud-based AI-powered agile Innovation Management software. In 2019, Planbox acquired Imaginatik (LSE: IMTK) (the #1-ranked leader in corporate innovation management according to Forrester Research) to seize on the innovation boom. Ludwig has more than 20 years of experience in the collaboration market. Ludwig has more than 20 years of experience in the project portfolio management, innovation and collaboration market. Previously, he was the cofounder of Tenrox, a bootstrapped startup that became a leader in cloud-based project management software. Then, as the president at Upland Software (Nasdaq: UPLD), he led the company to complete six acquisitions and IPO on Nasdaq within 30 months. He is a member of the Conference Board's Innovation Council and works with analysts such as Gartner, Forrester and IDC to shape new research on innovation. He also co-authored the book "Optimizing Project and Service Oriented Organizations" published by Wiley. His mission is to help organizations thrive by positively transforming their culture of innovation.