The secret to success is not such a secret after all. It's been proven time and again: the key difference in being future-forward and left behind lies in people. It's not just about generating a few new ideas - but creating an entire culture of innovation. That's why, new for 2014, FEI has added its Manifesto content, focusing on the specifics of human capital.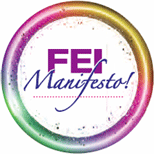 Join us in May as Dan Pink, Best-Selling Author, Drive, A Whole New Mind and To Sell is Human, takes the keynote stage at FEI: Front End of Innovation. He'll share how you can build a culture of innovation within your organization, and which environments promote creativity and innovation.
Dan will also demonstrate new techniques for talking about innovations with colleagues, bosses and customers, and the big ideas and practical steps that innovators need to move others to their side. Download the brochure for full session details.
Plus, in addition to Dan Pink, we've got an entire track at FEI 2014 focused on the importance of culture and fueling your pipeline of future innovation leaders.
' Eli Lilly: An Innovation Ecosystem' Don't Tell Anyone in HR, They Will Kill It
' GE Crotonville: Leadership Development - Leaders Teaching Leaders
' Warner Brothers Entertainment Group: Fostering Effective Talent Evolutions
' F. Hoffman - La Roche: Valuing a Global Innovation Culture
' Quantum Leap Business Improv: Creative Leadership from the Inside Out
' Cleveland Clinic: Innovation Culture - Reaching Across the Aisles
And much more!
Year after year, FEI: Front End of Innovation has been your trusted partner for advancing innovation in your organization. Continue building you a culture of innovation in your organization with us this May.