Creating super awesome products
Every parent faces a similar problem when searching for the right snack for their kid(s): is the snack in question both healthy and tasty? With hundreds of choices available on supermarket shelves, it's hard to make decisions about the most nutritious and tasty snacks for your family, let alone take in all the ingredients in each option.
Welo exists to make the process easier for parents. As a snack and drinks brand whose products boast all natural ingredients and contain less sugar than other products on the market, Welo has made it its mission to make healthy snacking easier for parents.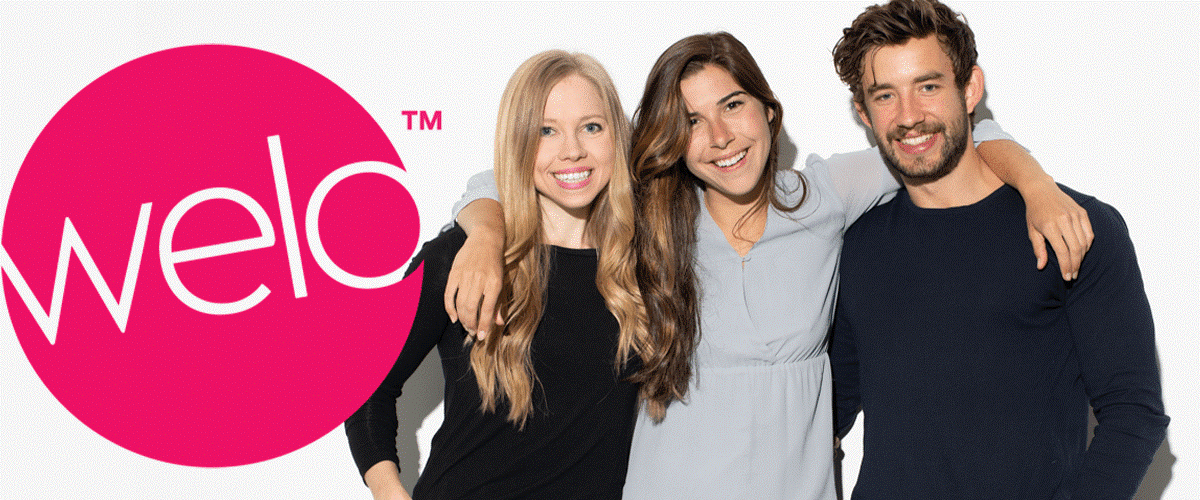 Katie McKinnon, co-founder of Welo, describes the idea behind the brand and what made she and her co-founders bring the company to life:
"We wanted to add probiotics into the everyday. While my co-founder, Stefana Prodea, was personally impacted and inspired by the benefits of probiotics for health reasons, we were all also very attracted to providing low sugar options that actually taste good. The amount of sugar that's being put into children's food drives me crazy. So we wanted to come up with a solution that would contain less of the unhealthy stuff, as well as create products that kids would still enjoy eating".
Starting first with probiotic drinks, Katie and her co-founders continued innovation and saw an additional market opportunity in the kids' snacks space. What makes their products different from other brands is that they contain 50% less sugar than the average granola bar, alongside daily probiotics + prebiotics, and are school safe (peanut and tree nut free).
When Welo appeared on Dragons' Den in 2018, the brand was praised for its unique business idea and fun packaging.
"They told us that our business idea was great and that our packaging/branding was beautiful. But there was still the question of how do we get even more parents to pick up our products?"
This question drove Welo to Upsiide.
Welo's Challenge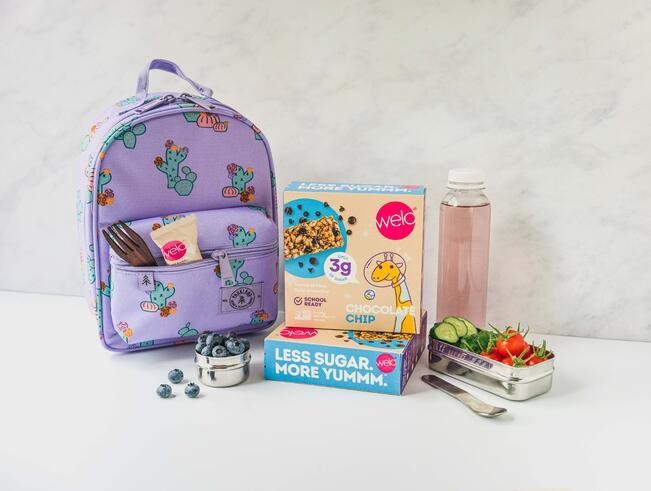 The first thing that Welo needed to understand was which on-pack messages drive people to buy children's snack bars. Katie notes, "With a product that has so many health attributes - plant-based, contains probiotics, GMO-free, kosher and so on - we needed to pin down the key thing or things that made our customers say "Aha! This is exactly what I need". We asked ourselves, "Should probiotics be the priority? Or are we limiting ourselves to a niche sector of a much larger market?" ".
The second challenge was the issue of trust. Even though Welo makes snacks for kids, it's the parents that they need to win over. The brand was looking for a way to modify its packaging so that it would get kids excited about what they're eating, while also immediately demonstrating the products' health benefits to parents with buying power.
Using Upsiide
By using Upsiide, the automated research platform developed by the minds at Dig Insights, Welo was able to understand their competitive landscape, prioritize their on-pack messaging, and re-work their packaging to stand out in the market. Upsiide's innovative methodology allows companies to predict their in-market success of whatever they're testing, which was perfect in Welo's case.
Having analyzed rival brands in the kids' snacks space, Welo was able to identify its position amongst the competition. Katie notes her reaction when she saw the results: "We knew that there were limitations with our current positioning and Upsiide's results made the decision to tweak our positioning clear".
Katie and her team found Upsiide's idea screening a humbling and insightful exercise because they uncovered that the on-pack claim being highlighted wasn't necessarily the most critical attribute. She notes: "While the packaging design worked well to attract eyes on shelf, the messaging hierarchy wasn't exactly aligned with what parents wanted most."
"With Upsiide's research, we realized that while our packaging was visually appealing, it didn't quite serve our audience from a functional/attribute hierarchy perspective. For example, we realized that parents want to see the bar itself for taste/flavour appeal."
In reference to her favourite parts of Upsiide, Katie called out the platform's trade-off feature: "The fact that we could see which ideas people chose over others was highly valuable for our team. The interactivity of the results dashboard helped us find the right attributes so easily, and eliminate others. Testing different claims and ideas against each other made everything so clear."
The future for Welo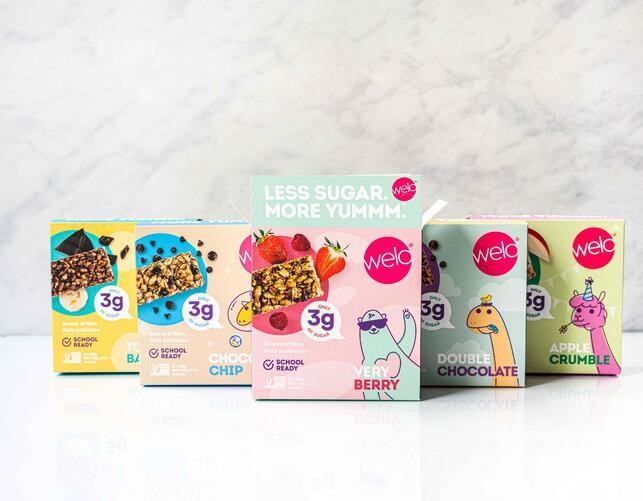 When asked what's up next for Welo, Katie confidently told us that "Welo is going to amazing places".
The company is planning to expand their distribution to new countries, starting with the US and into various countries in Asia.
Katie is also excited to start developing new kids' products for Welo. She believes that the data they've gathered on Upsiide will help her team as they explore more ingredients and recipes.
"We want to continue educating parents that their kids don't need all that sugar. Upsiide proved that there is a gap in the market for healthy and tasty snacks like ours, just like we predicted. It's reassuring to have reliable data like this. And combined with our experience and gut instinct, we were able to build comprehensive positioning for Welo."
It was a pleasure working with Welo and we're excited to see their new packaging on shelves soon.
Follow Welo's journey to learn more about what they do and in Instagram @welosnacks. And feel free to reach out to our team if you want to learn how Upsiide can help your brand reach its potential.