In our Front End of Innovation interview series, we caught
up with Mark Jones, VP of Design Thinking and Strategy, United Healthcare. His
design background and experience in qualitative & quantitative research
methodologies allow him to uncover user issues, convert them into design strategy,
and create service experiences that serve customers' needs, & inspire
long-term loyalty.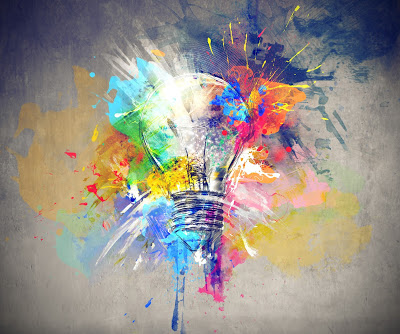 What is the key to
transforming ideas into market winning strategies?
Jones: Ideas are cheap---any group of smart people can come
up with some ideas that look good on the surface. But few of those ideas bear
fruit. Real innovation comes from a disciplined process of understanding a real
market need, designing a robust solution for that need and executing
flawlessly.
How does design
thinking improve innovation?
Jones: Innovation projects that employ design thinking come
up with solutions that have a better chance of making it to market
successfully, since they are developed with holistic thinking that considers
desirability, feasibility and viability simultaneously. Design thinking also
encourages iterative development, which helps work out the kinks before a
company has to commit large how to allocate their investment, getting the best
ideas to market.
How can innovators
learn how to work alongside the technologies that will shape their product
innovations of the future?
Jones: New technologies don't appear out of nowhere'they are
generally around for quite a while before they become mainstream. I like to
scan the world and look for places where emerging technologies are being used
in new ways. They are likely to be in very different industries or contexts
than your own business, but they are still relevant. Many of these products or
services are unlikely to scale since they are so early in the market, but you
can talk to people who are trying them out, see what they value in them and use
that insight as a springboard to apply them to your own business.
How does leadership,
teams, and the environment help empower and accelerate innovation?
Jones: Championing from leadership and the culture of an
organization are critical factors for successful innovation. Innovation
projects need to have a different approach than the core existing business.
Teams need permission to fail, time to dedicate themselves to an innovation
effort, funding and time to get things to market with uncertain timelines for a
return on the investment. Top executives should expect that initial launches
and pilots need to be adjusted before they can be scaled. These are not the
ways that the existing parts of the business are run'nor should they be.
Why is business model
innovation a powerful way to breakthrough?
Jones: There are just so many more ways that a service can
create value in the marketplace, particularly when one considers a stakeholder
landscape that is complex and involves multiple parties. Being limited by a
conventional fee for service model narrows the potential market significantly,
so we need to expand thinking to consider alternate revenue streams. It's more
complex, and hard to pull off well, but it is essential in today's environment.
How can open
innovation leaders de-risk external collaborations and usher in efficient
pathways into their organization?
Jones: Key is to have a clear understanding of the role of
the people participating in an open innovation effort. What are the terms of
engagement? For example, what happens with the ideas that come from open
innovation? Are there clear guidelines regarding IP? Who is running the
initiative?  Lack of clarity on any of these
issues creates risk for all of the players.
Join Mark at his FEI session, 'Understanding the End User:
Driving Innovation Through Empathy' on May 9th at 11:30 am. FEI takes you
through the entire innovation process. Learn more: https://goo.gl/6ipcsB