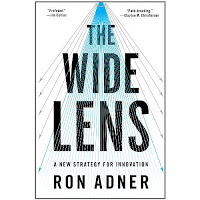 As you may by now be aware, our Innovation Book Club Selection for June 2012 was The Wide Lens: A New Strategy for Innovation by Ron Adner.
Ron Adner, is a Professor of Strategy & Entrepreneurship at Tuck School of Business, Dartmouth College.
His book, The Wide Lens: A New Strategy for Innovation, has been
heralded as a path-breaking guide to successful innovation in an
interdependent world. His pioneering Harvard Business Review article, "Match Your Innovation Strategy to Your Innovation Ecosystem," is assigned reading in over fifty global MBA programs. He will join us to present a keynote address on BEYOND INNOVATION at BEI: Back End of Innovation taking place October 9-11, 2012, in Boston, Mass.
Congrats to our four winners who will shortly be receiving a signed copy of the book. All winners have been notified. Thanks to everyone who entered the giveaway.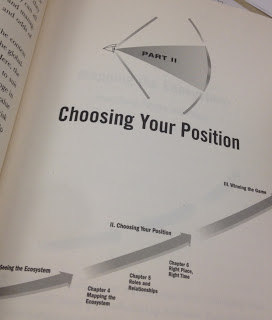 Throughout this book, Ron Adner asks "How can great companies do everything right ' identify real customer needs, deliver excellent innovations, beat their competitors to market ' and still fail?" He presents case studies from various industries (for example: electronic health records, Michelin tires, eBooks & 3G phones) illustrating some of the key causes of innovation breakdowns. In each case, it's not the product that is the problem, but the process. Adner then provides some actionable processes for eliminating innovation breakdowns (such as the chart, left).
It's an interesting and inspirational read for anyone who is interested in innovation, and especially apt for those who are looking to create reproduce-able, successful innovation processes at the corporate level.
I've drafted some questions to get our conversation on the book started and posted them in our Back End of Innovation Book club. Join the discussion now. Even if you haven't finished the book, feel free to chime in with your thoughts on this topic.
All group members are invited to post their unbiased reviews, comments
and questions on the thread. We will post a recap of some of the best comments
and reviews from LinkedIn to feature and share publicly here on our
blog, with the permission of the contributor.
Michelle LeBlanc is a Social Media Strategist at IIR USA with a
specialization in marketing. She tweets about innovation under the @BEI_innovation moniker, and everything else at @Leblancly.