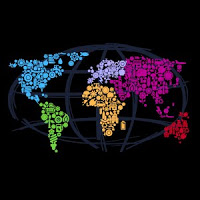 Episode One: What You Don't Know About Innovation: Four Key Trends


Download the podcast here.
To drive innovation tomorrow, you may need to forget what you think you know about innovation today.
That's the conclusion Julian Birkinshaw, professor of strategic and international management, has reached after five years at the helm of London Business School's prestigious Management Innovation Lab (aka MLab).
Based on Birkinshaw's real-world MLab experiments with Fortune-class multinationals, it appears that much of the conventional wisdom around how genuine innovation really happens is at best fairly flawed, if not completely backward.
Birkinshaw estimates that roughly a third to one-half of top corporations have realized they need to radically rethink their approach to innovation; the rest are mired in antiquated paradigms and stifling processes.
'Stage gates,' for example, 'are actually very good mechanisms for taking the life out of the process,' he says, adding that the EVP of a major investment bank once told him, 'If I want to kill an idea, I put it into our formal innovation process.'
In a frank interview for IIR's new podcast series, 'Innovation Destination-Europe,' Birkinshaw outlines four key trends of portent to the changing face of innovation, and delves into such topics as doing more with less, ROI, reverse innovation, open innovation and how to cultivate an 'innovation aptitude.'
Birkinshaw also debunks a great deal of western world innovation orthodoxy, pointing to the flood of ideas coming from emerging markets'
To listen to the podcast or download the transcript,
click here
!
About the Author/Interviewer
Marc Dresner is an IIR USA communication lead with a background in trade journalism and marketing. He is the former executive editor of Research Business Report, a confidential newsletter for the marketing research and consumer insights industry. He may be reached at mdresner@iirusa.com