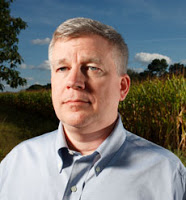 Brian Hart
Founder, CEO
Black-i Robotics
Brian Hart, alongside Richard Hard and Arthur Berube started the company Black-i Robotics after Brian's son, PFC John Daniel Hart, was killed in Iraq at the age of 20. The founders were alarmed at the slow rate of fielding robust and cost effective robotic platforms which save lives of soldiers and innocent civilians. Men shouldn't be asked to do a machine's job. With recent advances in robotics, unmanned ground vehicles are capable of taking on many of the dirty and dangerous jobs soldiers and first responders had to risk their lives doing a few years before.
Black-i has researched and developed a series of six-wheeled Unmanned Ground Vehicles (UGV robots) that are strong, fast and affordable.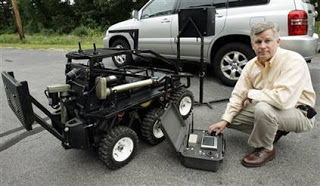 Black-i's UGVs are built with commercial off the shelf components (COTS) where possible along with custom build or designed parts where needed. This allows the UGV to be affordable and repairable using standard tools and inexpensive replacement parts. Thus, Black-i's UGVs maintains a low MTBR and MTTR. By design, Black-i's UGVs keep total life cycle costs under control for end-users.
The company is rolling out a series of mission modules that will allow the UGV to perform multiple functions in these markets.
Brian Hart has been featured in several magazines and articles including Popular Science, MSNBC, and Robotics Trends.
Don't miss Brian Hart speak on When Saving Lives is your Innovation Inspiration at the Innovation Immersion Conference this October!