In our Innovation Interview series, each month we talk to thought leaders, inspirers, and innovators to pick their brains about the state of innovation, trends, and what's in store for the future. This week we caught up FEI Europe speaker Saisangeeth Daswani, Advisory Strategist at Stylus. We asked her about what exactly is driving innovation today.
What is the key to transforming ideas into market winning strategies?
Daswani: Good ideas are not difficult to come by, but prioritizing and deciding which ones to keep and those to ditch is the first step. A great idea is only that – a great idea, until a proper strategy is built for execution. When introducing ideas to markets, be prepared to nip and tuck where necessary to adapt them to local markets appropriately.
How does design thinking improve innovation?
Daswani: Design thinking puts consumers at the heart of an idea. Being able to think in depth about the processes and functionality that a consumer will want, allows brands to be more intuitive and innovative with their end products or services.
Why are customers key driving factors in the market success or failure of new products and services?
Daswani:Customers should be the starting point of any idea. Very often, brands do not take them into account during the innovation process. Smart and savvy brands will put customers at the heart of any idea to create a better value proposition for their end-users. The best companies take things a step further by involving the customer in the innovation process.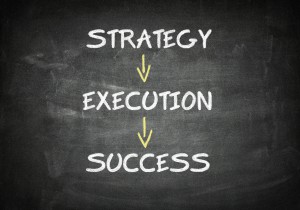 How can innovators learn how to work alongside the technologies that will shape their product innovations of the future?
Daswani: Technology is making brand, product and services experiences more seamless for consumers. However, finding the right type of technology to support this takes time. It can also be a frustrating exercise making it all too easy to resort back to the same technology time and time again. Keeping an open mind is therefore vital in being able to push the envelope further. Brands should also ensure that they only incorporate new technology that really serves a purpose for consumers.
How does leadership, teams, and the environment help empower and accelerate innovation inside an organization?
Daswani: Open communication andtrust is key. Employees need to know that there is a possibility for innovation and this should come from the top. It is also crucial to communicate where a project is at when it comes to innovation, and throughout the process, celebrate successes and communicate failure.
Why is business model innovation a powerful way to breakthrough?
Daswani: Business model innovation pushes brands and companies to think outside of the box and again, put the consumer at the heart of the solution. It allows businesses to pinpoint the consumer needs and expectations that their products and services need to address. The most innovative models in the last ten years – think Uber and Airbnb – have come about through business model innovation. Established brands must be open to letting go of their antiquated models and welcoming more innovation in business model structures.
How can open innovation leaders de-risk external collaborations and usher in more efficient pathways into their organization?
Daswani: Companies need to be open to failure but also be prepared for it. Having a better understanding of their target market is also key. This enables brands to identify whether the timing of their product or service is ripe and to develop key metrics in assessing how successful their innovation will be.