In our Innovation Interview series, we recently caught up with Cristin Moran, former Front End Manager at 3M, who shared why creating a culture of innovation is so important these days, and what she thinks will be the biggest innovation of 2019.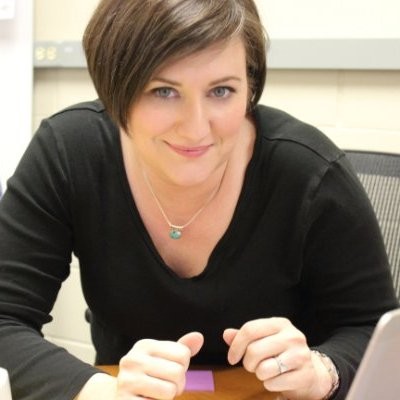 Here's what she had to say:
Why is execution key when it comes to innovation?
Innovation is the complete cycle of creating and capturing value. Your strategy for capturing that value can be, in many instances, more critical to the successful creation of new business than the idea itself. Companies don't have time to waste pursuing the wrong idea and trying to drive it into the market the wrong way. We have to make better decisions more quickly than ever before. Data science is helping shift the efforts onto projects with the greatest likelihood of success.
Why is a creating a culture of innovation important today?
The United States in particular relies on a culture of creative and critical thinking to sustain our place in the global innovation ecosystem. Corporations, no matter the size, need to ensure that their cultural climate is not only permissive or supportive of innovation, but expects it from employees at all levels. The best ideas don't necessarily come from the highest paid employees. What I've learned over the years is how much people want to give to an organization that appreciates what they have to offer.
What is the biggest innovation of 2018?
Soy-based foods that really taste like meat are exciting developments. Down the road are cultured meats coming from some interesting startups. Think of the massive changes to farming, industry, land use, health, water and climate if the world raises and eats fewer animals.
What do you think will be the biggest innovation of 2019?
I suspect everyone may say "blockchain", but what I personally find fascinating about it is the ability to infuse truth and transparency into so many areas of our world from food security to healthcare, educational and employment records, contract enforcement, supply chain management, and on and on. This hasn't even begun to disrupt things the way it will in the coming years.
What are you most excited for at BEI this year?
I look forward to the few minutes after my session ends when folks come up to ask questions, provide insights, and continue the thinking. I love to hear people's ideas and to have the kind of thoughtful discussion that happens at meetings like BEI.
Why should innovation executive attend your session?
My colleague and I will be getting real about instigating and sustaining change in a large corporation. It is really difficult and we will share what we've learned (the hard way). Plus we're funny!
Don't miss Cristin's session at the Back End of Innovation conference on October 18th at 4:45 pm in Phoenix, AZ. Learn more about BEI and register here: http://bit.ly/2MmMTG4