In our
 Innovation 
interview
series, each week we talk to thought leaders, inspirers, and innovators in the
industry to pick their brains about the state of innovation, trends, and what's
in store for the future.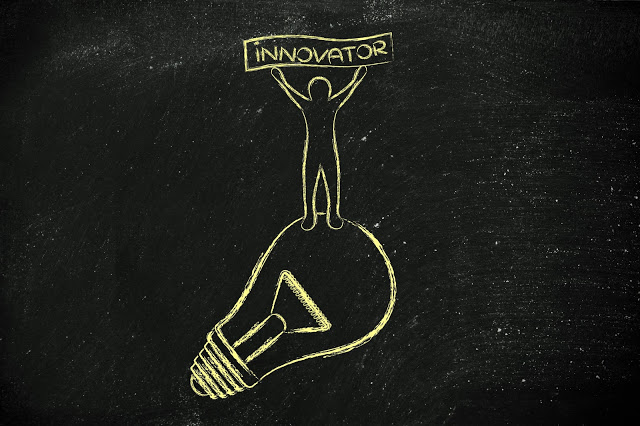 This week we caught up with Christina Gerakiteys, CEO &
Creative Director, Ideation at Work. Check out our interview with her below:
Why is
customer-centered innovation so important now more than ever?
Gerakiteys: In an
internet connected world, where we are moving more and more to services in many
countries, and away from manufacturing as we know it, smart businesses can
develop a global customers set. In order to attract the interest and trust of
customers we need to find the cohort that we can best serve. 
At every customer pain point, there is an opportunity for
innovation. Identify what you can do to make your customers' lives
easier/better/more profitable, and you have a service or product that is
marketable. A close study, where you observe your client, walk in the shoes so
to speak, will soon have you discovering where they pause/grimace/guess what to
do next. Eliminate that problem and you are being customer-centered. It is also
good customer service.
Identify a gap in the market and you have version two of
customer-centricity. This is what happened when Seniors Housing online went
searching for aged-care accommodation for their father. They couldn't find the
information they were looking for quickly and easily, so they created a website
and business around a gap in the aged-care market. Check them out...
How can a company
create a culture of innovation?
Gerakiteys: This
is at the same time the easiest thing and the hardest thing to do. There is a
plethora of research (Terese Amiable, Dan Pink) that has proven in order to
create a company culture of innovation, you must truly engage your workforce,
and to do that you need to empower them. What does that mean? It means giving
them permission to do things. Notably; 1. Try new things 2. Feel safe failing a
number of times in order to realize success.
In all my research around this and in my personal
experience, the saying 'The fish stinks from the head down' is 100% accurate.
To have a truly engaged workforce you must firstly all be 'singing the same
song' or as Jim Collins puts it, 'all be on the same bus'. Aligned vision
and values are paramount to an innovative workplace. Whenever we are asked to
work with an organization to increase their creative and innovative capacity,
we start with vision and values. 
In exceptionally productive organizations, there is a
tendency to a more horizontal form of leadership structure. Salim Ismail's book
Exponential Organizations is a case study affirming this is the way productive
and successful organizations should and will operate into the future. But even
before that, in the 90's, we can look to companies like Semco to see the growth
and success horizontal management structures and self- regulation can have. I
suggest taking a look at the YouTube resource, The Caring Capitalist.
Why is
intrapreneurship key to innovation?
Gerakiteys: In my
business, we refer to intrapreneurship when we are dealing with larger organizations
and government agencies or services such as education, health, councils etc. If
we take innovation at its basic definition, 'small useful change', I cannot
think of one element of life to which this does not apply. Successful organizations
reward their employees for their contributions of new ideas, products or
services. And that reward is not necessarily monetary, it may be a share scheme
or simply recognition from colleagues and direct line managers. 
Companies such as Google and 3M have benefitted greatly from
intrapreneurship and the practice of giving employees time during their working
hours to solve problems, be customer- centered or dream up new and better
concepts. In order to keep employees engaged and motivated, allowing
intrapreneurship is crucial. Just as fortuitous is the fact that everyone
doesn't want to be an entrepreneur or intrapreneur. We need followers and doers
and specialists in order to make the dreams and ideas of entrepreneurs and
intrapreneurs actionable and achievable' 
Want to hear more from Christina? Attend FEI
' Front End of Innovation - a global event brand that has become the annual
meeting place of the most seasoned innovators across the globe. Established in
2003 in the US and 2007 in Europe, the FEI event has sustained a rich history
of success with corporate innovators, entrepreneurs, academics and thought
leaders with events in cities across Europe, including Munich, Vienna,
Amsterdam, Berlin, Copenhagen, Zurich and Monte Carlo. To hear Christina speak
at FEI and learn more about the conference, click here: http://bit.ly/1XH0es2