In our Innovation Interview series, we recently caught up with Jon Kolko, who shared why creating a culture of innovation is so important these days, and why execution is key to innovation.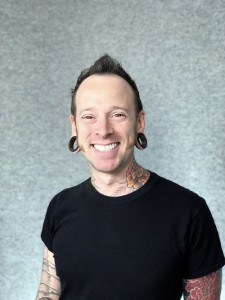 Why is execution key when it comes to creative innovation? 
In the context of creativity, "execution" means bringing a product to market that resonates on an emotional level, not just on a functional one. It's not enough to just ship on time, without defects, and with a feature set. The product or service needs to reflect particular experience goals. Those goals are nuanced and detailed, are often grounded in aesthetics and experience, have relationships to fuzzy things like feelings, and emerge over time. While we have strong operational processes established to minimize functional defects or to optimize our supply and distribution methods, we lack established processes for ensuring we deliver on our creative vision.
A good example of delivering on a creative vision comes from the most magical place on earth: Disney. The experience you have at the park is operationally functional, because you can book your hotel, enter the park, stand in line, and ride a ride. But that's not why you go to Disney. You go because there is a creative vision that was executed at such a precise level of detail that you feel you are transported away from real life.
We don't all work at Disney, but the same principle applies for any business. It's not enough to have a creative story. We need to actually deliver on the value of that story.
Why is a creating a culture of innovation important today?
A culture of innovation relies on a culture of creativity. A corporate culture that fosters creativity has unique qualities, and these qualities aren't the typically described traits like nerf darts and beer parties on weekends. A creative culture realizes the eccentricities of creative contributors. It gives creative people runway to explore, and that means dedicated, uninterrupted heads-down time. It celebrates critique as a formal methodology for growing ideas. It realizes that creativity happens organically, and not autocratically. And a creative culture celebrates making things more than talking about things: artifacts are first-class citizens.
It's critical to establish this culture in a variety of ways. One way to build a creative culture is through talent acquisition, by hiring executives and managers that believe in these organic qualities. Another is by leading through example - imagine an executive literally taping their strategic plan to the wall and encouraging people to critique it! Other ways to encourage a creative culture is to shrink teams, minimize and eliminate rules and policies, and abandon meetings that don't have an artifact at their center: less talking, more making.
It's a great time to be a professional creative contributor, because every company is now realizing the benefits of a creative culture. And that means that demand for creative talent is huge, and it's a buyer's market. Establishing a culture of creativity is the most important thing a leader can do to ensure they can deliver creative innovation by recruiting and retaining creative people.  
What are you most excited for at BEI this year? 
Over the last decade, there's been an evolution of creativity in business. We've moved from innovation to experience, from experience to design thinking, and now to creativity. I'm excited to see how leaders at innovative companies are failing and succeeding in managing creativity, to learn from their experiences, and to help them better manage the chaos that comes from working with creative teams.  
Why should innovation executives attend your session? 
Leaders who attend my session will learn four things on their way towards creative clarity. First, they'll learn about having a vision and choreographing a creative strategy – envisioning a crisp future even among the blurry business landscape. Next, they'll learn about growing a team that includes those creative unpredictable outcasts and giving them the space to produce amazing work. Third, attendees will learn that planning the work takes process, but not a process characterized by boring stage gates or stale Gantt charts; they'll learn about how to implement a process of conflict, resolution, and trust. Finally, they'll learn how to deliver creative new products and services that bring everything into focus - to execute on a creative vision.
Don't miss Jon's keynote session at the Back End of Innovation conference on October 17th at 1:30 pm in Phoenix, AZ. Learn more about BEI and register here: http://bit.ly/2MmMTG4