In our Innovation Interview series, we recently caught up with Foresight & Trends speaker Amber Case, who is also a Cyborg Anthropologist & Author of "Calm Technology: Designing for the Next Generation of Devices." She shared with us the biggest global trends shaping the future, how to predict the future of consumer behavior, and more!
Here's what she had to say:   
What are the top 3 biggest global trends right now shaping the future?
Case: Intelligent automation: We're going through a second industrial revolution in terms of automation. I don't like the term AI because it removes the idea that humans are building the tech. We need to work alongside tech as an augmentation to ourselves, not try to entirely replace ourselves with tech. Humans have evolved for millions of years to be relatively stable code bases. We last around 80 years with good maintenance. We don't have code that's been in production that long yet. If we amplify the best of what humans do and what technology is good at, we'll see a lot more sustainable growth. If we try to automate what humans do well, we'll experience a lot of frustration. Already we are put on pause when we listen to automated phone trees. The more automation we have in the world, the more important customer service will be.
Resource constraints: We'll see more drought hit sensitive regions of the world. It will be important to create more resource-efficient farming methods to ensure we can continue to feed the world's populations.
Loneliness and isolation: As we atomize and individualize in the face of consumer tech, we lose ties to local people, businesses and cities. We'll need to counter this with more purpose, jobs and opportunities for people to feel more connected. We've seen a great increase in quality of life for many people, but we've also seen an uptick in depression and anxiety. We'll need to work on these issues in order to be more productive. Recent research has shown that loneliness is more dangerous than obesity in wealthy countries, and it's only going to increase in the future.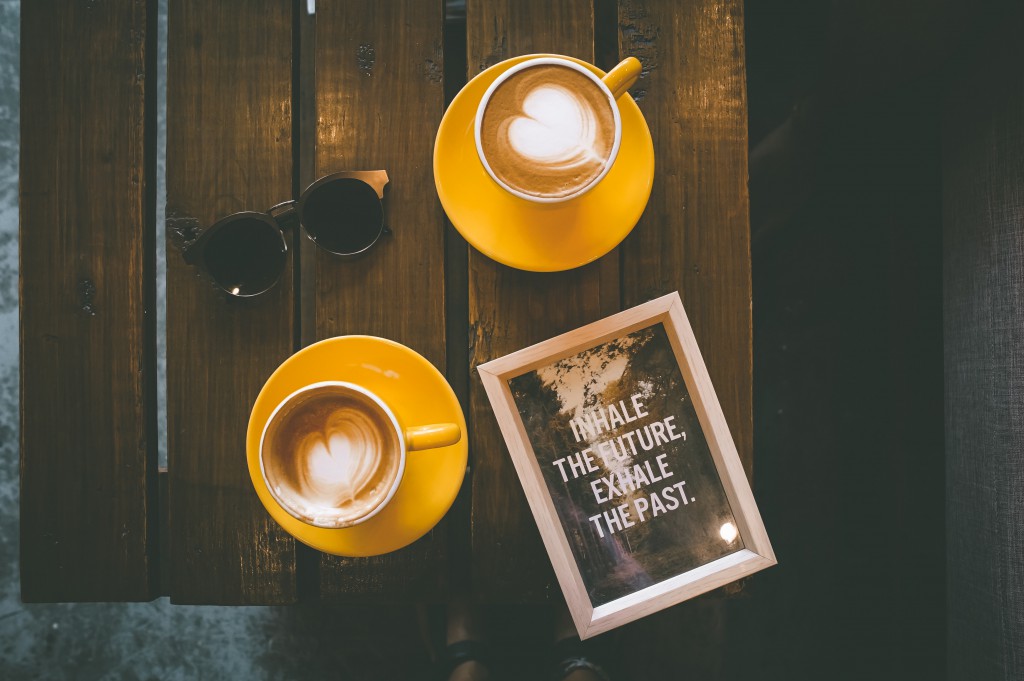 How do we predict the future of consumer behaviors?
Case: Watch the edges for trends and patterns. I like to keep an eye out for early adopters. What once seemed weird usually becomes the norm. Just think of how strange it once seemed to purchase and list items on eBay. If you cultivate that open-mindedness when looking to future behavior, you'll be able to see a lot further into the future. It's also important to study and understand the past. Technology is often cyclical.
How can we future proof brands?
Case: Brands need to listen to (and delight!) customers. They need to provide meaning and support to communities and play a part in people's lives. Brands shouldn't be so uptight in responding to customer service issues. We can all see from the United Airlines fiasco what not to do. Some of my favorite brands are IKEA and Virgin. Brands that innovate on customer service, user experience, design, sustainability, employee support and satisfaction will significantly outpace their competitors.
What does the future of work look like?
Case: We're emerging from a very scheduled industrial era into a light, information-based era. This means that the rules and predictability of the past are giving way to a more unpredictable always-on culture. We're already seeing how the gig economy allows people to flexibly work, and we'll see a lot more of that in the future. It's no longer 9-5, it's 24/7.
What will technology look like in 10 years?
Case: I hope we'll see quieter, simpler and easier to use technology that respects our time and doesn't constantly interrupt us. Right now, our technology is too complex. It fills all our space and time, and it's difficult to maintain. It requires large central server facilities and a lot of care and feeding. What we need is technology that lasts longer and is easier to repair. I'm also looking forward to distributed technologies such as IPFS that can help make the web more efficient.
Why is disruption the key to innovation?
Case: Disruption usually happens when a given system is made more efficient by the addition of technology or a new process. There are plenty of other ways to be innovative, but nothing is as newsworthy as a new product or service putting an entire industry out of business. You can disrupt an industry simply by making a process that makes something far cheaper, easier or more scalable. The key is doing so in a way that creates opportunities for others. Airbnb is a platform that makes it easier for people to rent extra space in their homes. Airbnb doesn't need to own any buildings for this to work. It's simply the broker between homes and visitors. User experience plays a big role in innovation, and we'll continue to see design play an even larger role in the future of disruptive tech.
Why does culture matter in the future of businesses?
Case: It is incredibly important to support cultural efforts, especially art, music and film. These are the edges that push the world forward.
Where is the future of food headed 10 years from now?
Case: I think we'll see a lot of innovation surrounding resource-constrained farming methods.
1. Check out some of the work that Open Agriculture Initiative (OpenAg) at MIT is doing.
2. We'll see a lot smarter sensors for indoor farming to monitor moisture, soil quality and air conditions. This, and platforms like ThingWorx will increase output and maintain quality.
3. Drone-based surveying methods for outdoor farms to understand when and where problem spots are happing.
4. We'll see wineries and other specialty industries start to invest in more northern land to ensure climate and soil conditions can produce the same quality and volume of grapes. We're already seeing this happen with vineyards in Washington and Oregon.
5. We'll see more and more robots enter the AG industry, and we can look to Japan for some of the best leading innovation in this sector.
Want more on what the future looks like? Attend Foresight & Trends 2017, the trends event designed with you in mind. At FT, connect with over 100 corporate futurists, innovators, and trends and insights experts to leverage what's next. Learn more: https://goo.gl/CerzsH