Photo: Street sign for Abbey Road, in Westminster, London, England. This work was released into the public domain by its author, Liftarn.
Innovation. Paul McCartney. When I saw the article, "Paul McCartney's Innovative Style" by Peter Cook, I knew I had to read it.
Paul McCartney and John Lennon were an innovative song writing team. In this article, Peter analyzes Paul's and John's personalities using the Myers-Briggs Type Indicator'(MBTI') personality inventory. Using this system, he says Paul would be classified as an adaptor and John an innovator.
As Peter puts it, "Often we need both innovators and adaptors to produce sustainable innovations: The innovators to produce the hard-to-copy ideas and; the adaptors to help bring the ideas into a practical market focus."
This year's Back End of Innovation (BEI) event, Oct. 6-8 in Las Vegas, Nevada is 100% focused on execution.
Don't miss strategic innovation thought leader Nadim Yacteen as he presents "Strategic Intuition: How Innovation Really Happens and What That Means for Digital Innovation." The way most of us believe we generate killer ideas is the opposite of what actually works. Come to this session to find out how to fuel digital innovation by tapping into how innovation really happens.
To learn more and register, visit www.BackEndofInnovation.com
Stay connected with BEI:
- Twitter.com/BEI_Innovation #BEI14
- LinkedIn.com/Back End of Innovation
- Facebook.com/BackEndofInnovation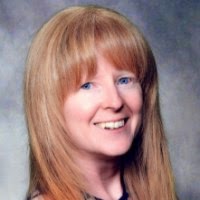 Peggy L. Bieniek, ABC is an Accredited Business Communicator specializing in corporate communication best practices. Connect with Peggy on LinkedIn, Twitter, Google+, and on her website at www.starrybluebrilliance.com.