We're excited to announce our partnership with the folks at Innovation Crush, a podcast series dedicated to "profiling some of the world's most daring projects and the people behind them. From marketing ideas to technology innovations, disruptive business models, personal development, and everything between, IC is a one stop shop for all the "who-to-know" and "what-to-know" you'll ever need to know.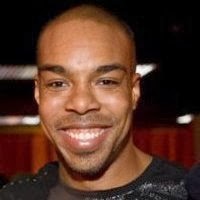 Chris Denson
Hosted by long-time idea maker, Chris Denson, the show serves up a giant helping of some of the best minds around the world, all with a heaping side of occasional bad jokes. Listen. Enjoy. Repeat."
We start with a look back at 2013 and Truths, Myths, and Trends. In this episode of Innovation Crush, Award-winning filmmaker, Amy York Rubin and business strategist, Brandon Chretien look back at 20+ shows of 2013, and pull out some of the best Innovation Crush learnings of the year, and how to apply in a more practical sense. Along the way, they uncover the importance of interpersonal connection to the things that empower us to be at our own highest point of innovation.