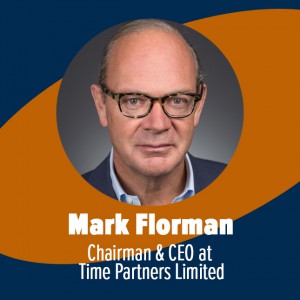 How do you approach investment in private markets? What are the things you should be aware of? We hear from Mark Florman, Chairman & CEO at Time Partners Limited, as he shares the top tips and answers your key questions.  
Several questions arise when one considers entering the Private Equity landscape, for example; how does one construct a private equity portfolio? How can a new or existing investor build relationships with industry specialists and leading fund managers? And how might an investor build a successful and long-lasting family office?
Each of these questions are core to what Time Partners does – we offer insightful and realistic planning, industry and investment specialists with substantial market insights and practical industry experience.
Investing in private markets remains attractive, the outlook for private equity is positive as opportunities in the market have proven to be robust.
When building out an existing portfolio or starting from scratch, consideration of how a private equity allocation will fit into your overall portfolio across asset classes is fundamental. Once the investor's appetite for risk, liquidity and weighting of the strategy is understood, it is possible to assess which segments of the private equity market should be in focus.
Investing in private markets remains attractive, the outlook for private equity is positive as opportunities in the market have proven to be robust. Even as investors continue to divert capital from shrinking public markets, private equity still represents less than 1% of global GDP. There is complexity within building a private markets programme, and this requires a considered approach and specialist knowledge to allocate in a manner that achieves the overall investment goals.
As a first step in designing such a portfolio, the investor begins by considering a medium term outlook with respect to their resources and risk appetite. We discuss their initial investment objectives such as programme size, investment period, commitment pacing and cash flow profile objectives. Once investment goals are established, they can be refined by establishing diversification targets across geographies, sectors, stages, size and vintage before looking to specific funds. We encourage a logical and controlled exposure to private capital funds globally, with a particular focus on the operationally focused and higher-performing mid-market managers of the United States, Europe and Asia.
With an allocation strategy in place, the next task is sourcing appropriate investment opportunities. Navigating the universe of funds can be intimidating. At any one time, around 3000 funds are being marketed. Meticulous and consistent coverage of funds coming to market is fundamental when identifying high-calibre managers, continued with outstanding due diligence. Through experienced advisors like Time Partners, investors can access many of the world's most interesting funds. We have worked with fund managers for many years, building deep relationships and demonstrating that intelligent and active capital from our investors will be of value to them going forward.
Having completed due diligence on our leading managers across the world, we construct a tailored portfolios for each client, managing commitments over considered time horizon. Typically, we plan for the portfolio to become self-financing. We mix private equity and private credit together, while working with thematic funds such as those within impact, as part of a holistic programme.
Becoming your own limited partner and having the resources to focus on your own programme can be highly remunerative, particularly as fees become reduced and you gain access directly to superior managers. We help our families become engaged with each manager, teaching the next generation how to invest, to keep control of their own capital and building an investment office – if appropriate.
Building in-depth and relevant market knowledge to invest consistently across macro-economic cycles can be a challenge for inexperienced private equity investors. It's important to get a solid strategy set up, and it might just be worth considering getting help from private advisors to give you a head start.