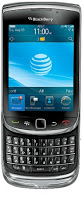 Rim was forced to release a new and improved Blackberry with Droid and the iPhone4 taking the majority of the market share this past month. But is the Blackberry Torch 9800, RIM's latest touchscreen offering, just a passing of last year's technology?
According to this article in BusinessWeek the Blackberry Torch comes complete with what has made it so popular with corporate IT departments, stable and secure email messaging as well as improved functionality. The addition of the new operating system Blackberry 6 has also made surfing the web a more pleasurable experience, but unfortunately it weighs a hefty 6 pounds make it much heavier than the iPhone4. It also lacks the elegance of the iPhone4 and the amount of applications that both the iPhone and Droid have in its application store.
So I pose this question..who's the leader in mobile innovation?