Keynote given by 
Michele R. Weslander Quaid
, the Chief Innovation Evangelist at Google.
Executive Summary: Google cares for people, the startup mentality and technology.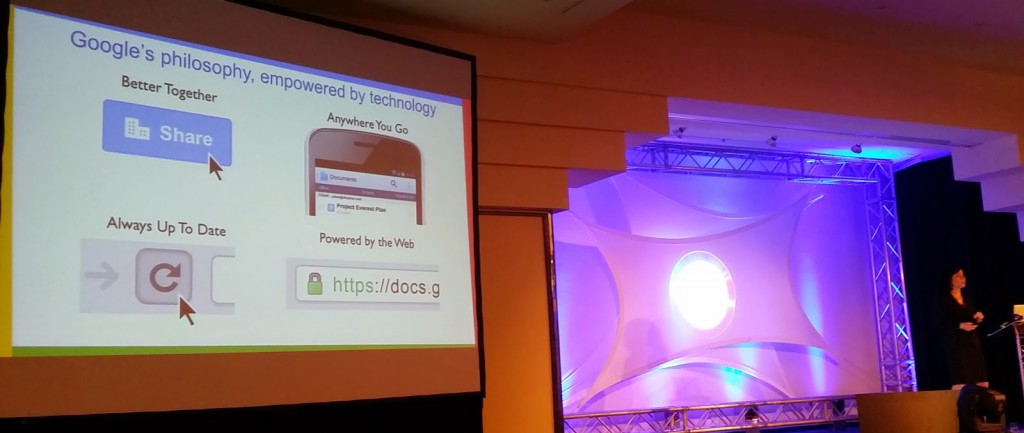 Constant Innovation is key to Google's success but Michele describes three barriers to Innovation: 
1. Culture
2. Policy
3. Technology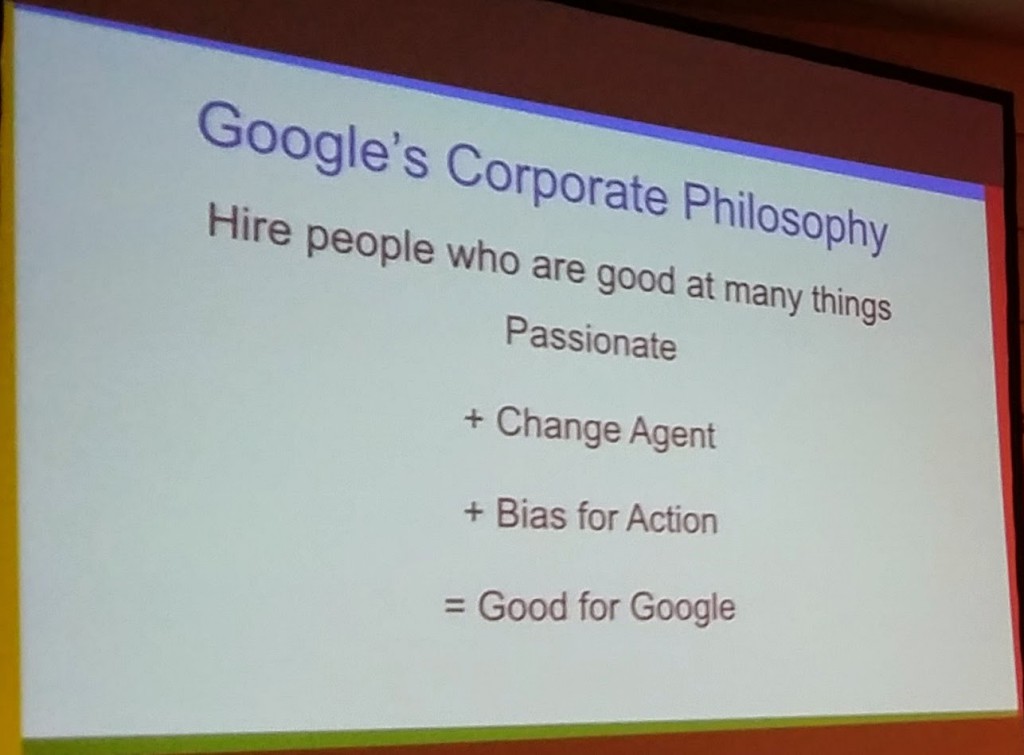 In order to create and maintain an innovative
culture
within Google, the organization has formulated a clear goal: Organizing information and making it universally accessible. To get there, Google fosters an atmosphere of creativity and challenge. People must be able to thrive in the environment, otherwise there can be erosion and good people leave. Thus, when hiring people, make sure they are passionate, can act as a change agent, have a bias for action and are a fit for your company.

This culture is also reflected in the office space. Offices have few walls and such a setup helps to create a "start-up" environment in which different people have the chance to meet and talk more often.In Michele's own words: "give people freedom, they will amaze you"
This idea is also reflected in Google's policy, as they allow their engineers to spend 20% of their time on passion projects. For example, the world's biggest webmail application "Gmail" started as a 20% Project. But while open spaces and the freedom to do different things are a great basis for innovation, Google made sure that support structures exist to facilitate the freedom.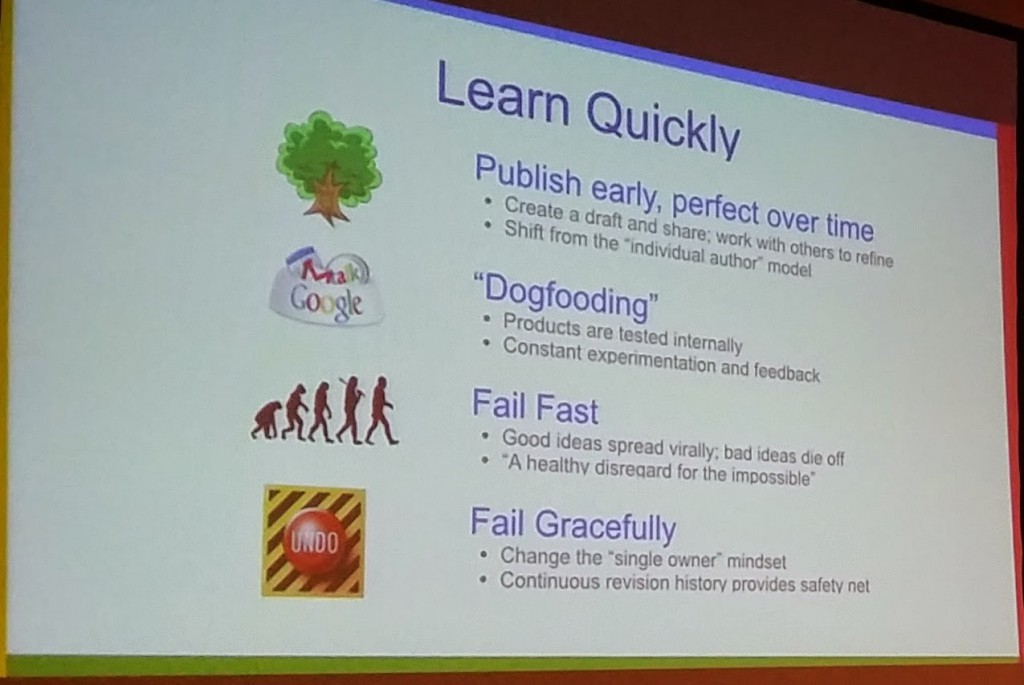 Being a startup at heart, Google has maintained the basic tenants of a company that needs to continuously innovate. This includes: Collaboration, sharing
failing fast and making decisions based on data and not politics. Michele further describes Google's focus on the user. While making sure that the user is happy is not always the best decision for the bottom line, happy users will be beneficial in the end.
Looking at the
technology
challenges ahead, Google is investing in
X Projects
. These are projects that are dedicated to making major technological advancements. While Google supports efforts to 
go to the moon
, other projects are closer to home. Internet computing in terms of new cloud services and the ability to crowdsource ideas using
google moderator
are just two examples of the many frontiers Google is looking at. 
Michele then shared a lot of quotes, boiling down to:
- Challenge existing structures and policies (i.e. bureaucracy) 
- Assume significant risk must be taken in order to be successful.
- Trust People until proven otherwise
- Networking is working
- Trust your gut instinct
- Stay true to yourself and your convictions
- Have the courage to speak truth to power
In closing Michele speaks about the importance of transparency and she advises Managers to tell people what you know when you know it. If you don't, other things (rumors etc.) will fill the void. Thus, if you don't stay transparent, you will lose a lot more energy and time doing damage control and fighting nasty rumors.
Conclusion: Think different.

ABOUT THE AUTHOR
Dr. Jonathan Mall is the Big-Data Brain behind Zeitgeist Horizon, providing deep insights into current trends and innovation opportunities. He is also the founder and CEO of recommend.to, a recommendation marketing tool to enable your customers and clients to recommend you to their friends. He may be reached at JonathanTMall@gmail.com. Follow him @CognitiveTwo