Reposted from MyPrivateBrand.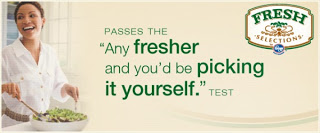 Cincinnati, Ohio based mega-grocer Kroger has introduced a new line of more than 20 Private Brand salads with the launch of Fresh Selections by Kroger Salads! The leafy greens are thoroughly washed and packed in special packages including: bags, clam shells, single serve salads and salad kits all to maximize freshness.
Fresh Selections by Kroger is designed to provide customers the perfect side for all their favorite meals, or the option to make the salad the main event by piling on fresh veggies, cheeses and proteins.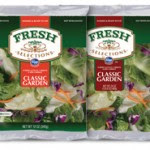 The brand has also built in its core a food safety and confidence program called Quality You Can Trace with HarvestMark. The program allows customers to access online information about the salad they purchased, such as harvest,packing information and safety status.
To learn more about Kroger's Private Brand initiatives join me at the Private Brand Movement conference in Chicago September 19 ' 21 where I will moderate a conversation with Susan Sanderson, Director, Corporate Brand Management, The Kroger Company, Nancy Dumais, Director of Branding And Design ' Private Brands, Delhaize America and Eli Getson, SVP, GMM, Golfsmith in a panel discussion titled: The Future Of Owned Brands Amidst Economic Revival.
In the past, private label sales spiked during a recession and quickly returned to normal levels at the first sign of an upturn. This time is different, private brands are here to stay. In this session, you'll hear from a cross-selection of industry leaders on where they see private brands headed and how they're adapting to the new world of consumers. Hear a frank discussion on the impact of mobile, direct to consumer, social media, retailer manufacturing and the future of national brands and store brands.