On 3 August RiskMinds Edge invited leading regulatory experts across the glove to discuss regulatory risks and what landscape for 2022 looks like. Topics discussed on the date included climate change regulation, the Ukraine crisis, crypto and managing uncertainty, latest trends in RegTech as well as cyber and data risk. Here are some of the experts who joined us and topics they discussed.
Fireside chat: The Risk Regulatory landscape for 2022 and beyond: What are the latest developments?
Geopolitics, capital management and volatility: What effect will this have on the regulatory landscape? That's what Jouni Aaltonen , Managing Director, Prudential Regulation Division, AFME  and Shearin Cao, EMEA Regulatory Engagement Function Director, Regulatory Policy, Citi sat down to discuss.
To get some of the insides from the chat, don't miss Jounis run down of the risk regulatory landscape here .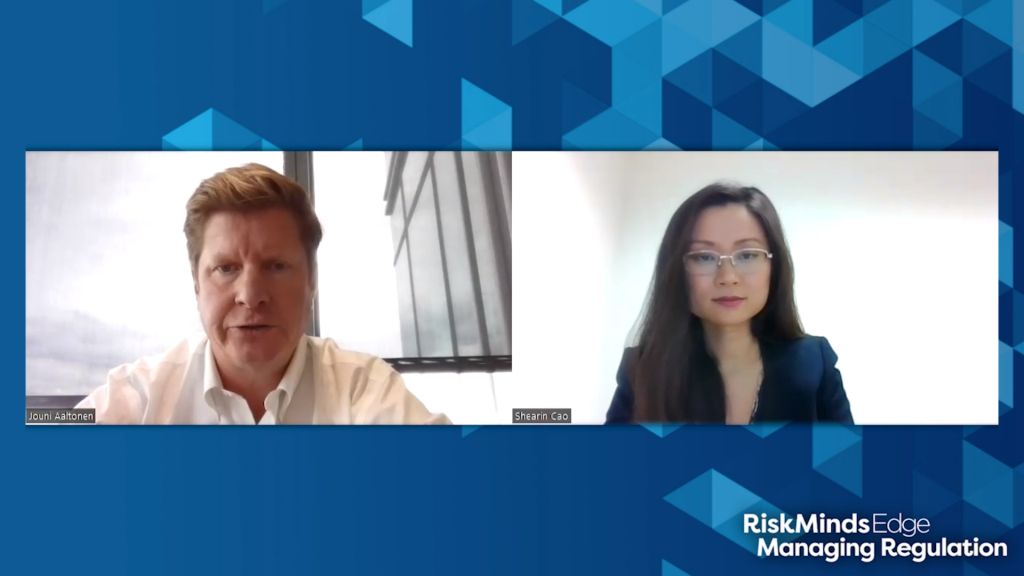 Managing risk and liquidity within the new regulatory framework
Before the financial crisis of 2008, liquidity was more or less accorded step-motherly treatment by the regulators with the implicit assumption being that the central bank will fulfil the role of lender of last resort. Unfortunately, in several regulatory regimes, this was not to be.
We were joined by Suresh Sankaran, Head of Risk Governance, Metro Bank (UK)  who discussed how liquidity risk, consequent to the crisis, has seen an evolution, a move away from static reporting and towards a more nuanced 'what if' analysis incorporating other risk events in the stress testing framework. He touched on the Covid-19 pandemic, which has resulted in a liquidity constraint mainly for the non ban financial services sector, mainly due to the burgeoning of fintechs and start-ups  and showcased the tightrope act that liquidity risk managers need to adopt to survive the ever-increasing regulatory morass as well as to overcome bottom-line margin pressures.
For more insights from Suresh, don't miss our interview with him on regulations impact on an organisations survival:
Less risk input for Basel regulations but more for accounting: How are banks adapting to Basel IV and IFRS 9?
Regulatory expert Adrian Docherty, Managing Director, Head of Bank Advisory, BNP Paribas addressed the challenges posed by post-GFC changes and gives practical examples of how banks adapt to mitigate them.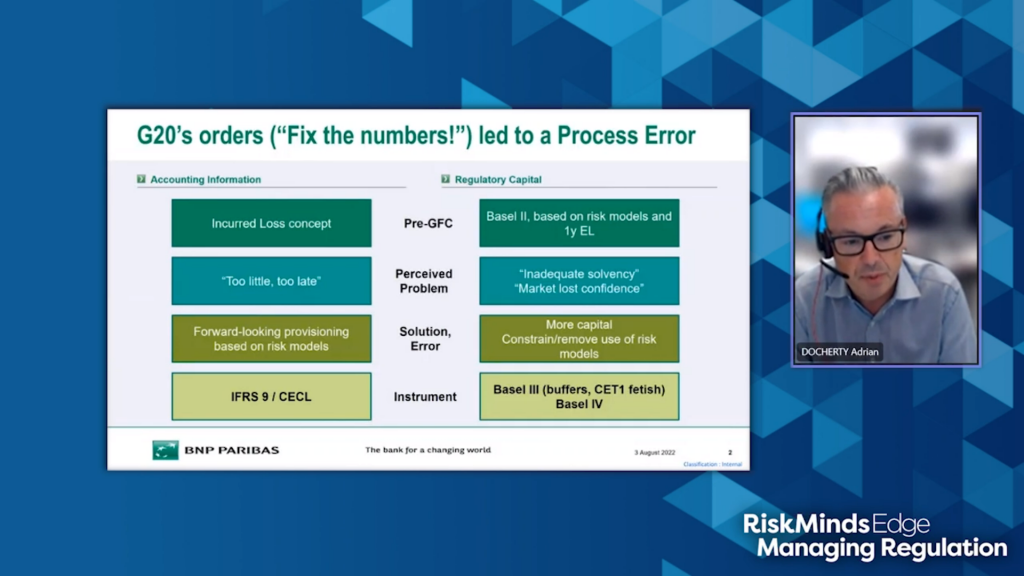 Want more insights into how Basel IV can be more profitable to businesses? Read our guide to how it can affect your organisation here.
How can we move towards a more engaged level of communication between regulators and financial institutions on emerging risks?
How prepared are regulatory guidelines and communication with banks around scenario risk, climate disclosures and crisis management in times of uncertainty? That's what Michael Percival, EMEA Regulatory Affairs Expert, Independant addressed in his session.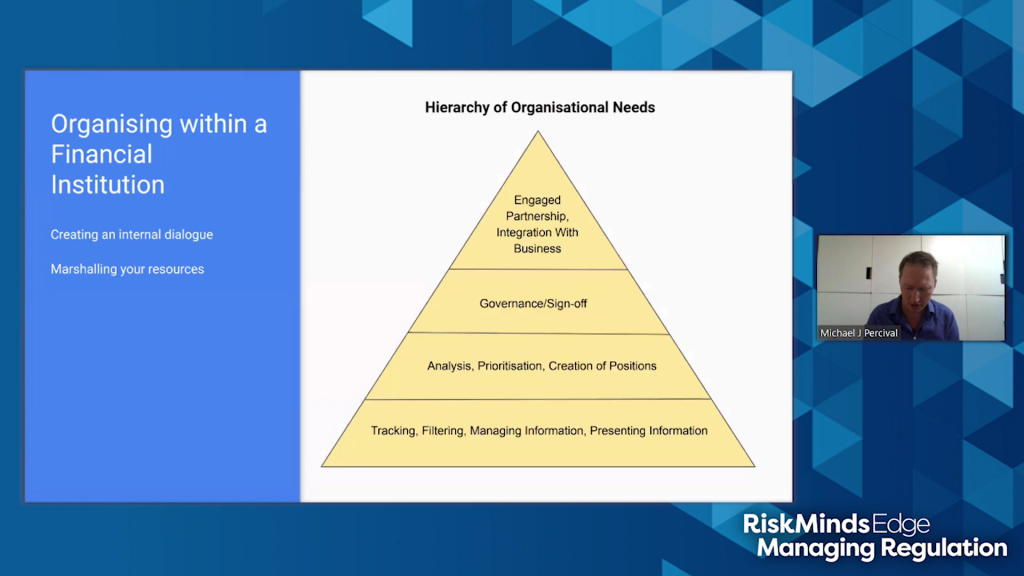 Don't miss any future RiskMinds Edge event. Follow us on Twitter and LinkedIn and get the latest updates.