We're getting to the end of the 2012 Back End of Innovation event, and it seems we are ending on a strong note with "Commandments" from Garrett Gravesen as well as from our audience.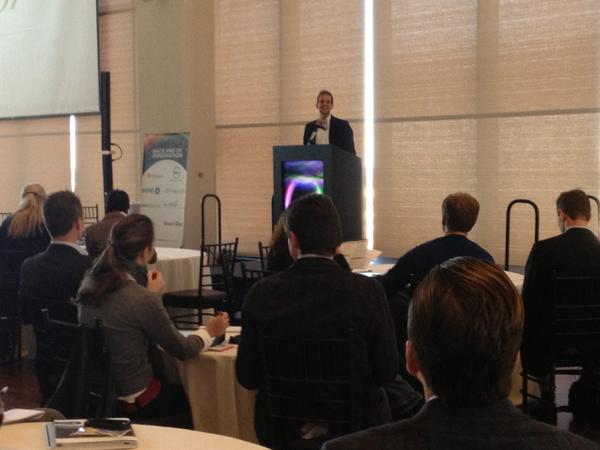 Garrett Gravesen spoke on the power of storytelling this afternoo, covering Sir. Winston Churchill, Earnest Hemingway, as well as his own story.
We started with Churchill's "language of leadership," which included the following tips for telling a strong story:
Start strong
One Theme
Simple Language
Use Anecdotes or Illustrations
End on Emotion
We then moved on to Earnest Hemingway and the "six word story," which boiled down to his philosophy of "short short few few" and ended with Gravesen's own "Seven stops to create a life worth living." We practiced Hemingway's method writing our own six word stories, and at the end of the session we were left with new powerful communication knowledge for achieving our goals.
Jonathan Vehar then wrapped up the event with the last of our collaboration session. Attendees put their storytelling skills to use and wrote their own "Innovation Commandments" including key messages from the event and lessons learned.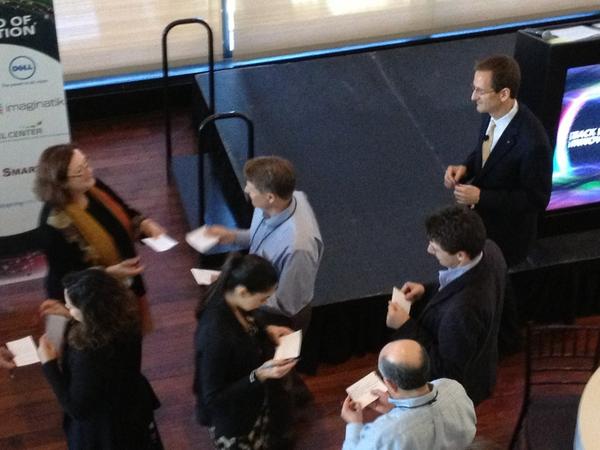 Examples included, "Always examine the ecosystem and ask, what else?" and "Allow room for failure, learn from it." What is your innovation commandment?
Michelle LeBlanc is a Social Media Strategist at IIR USA with a
specialization in marketing. As part of the FEI team at, she tweets at @BEI_innovation and is the voice behind BEI:Back End of Innovation on Facebook and LinkedIn.