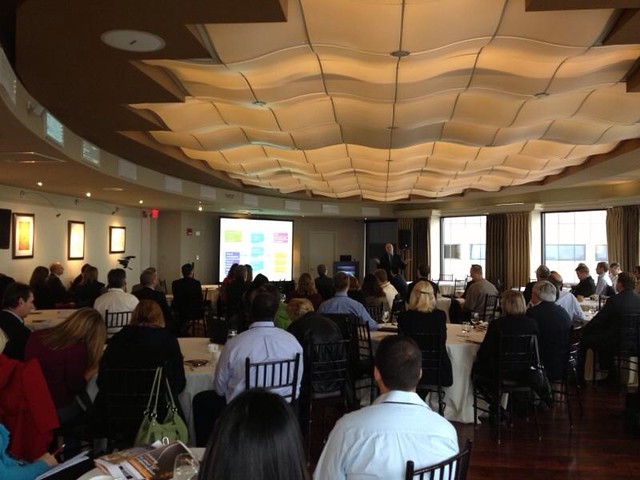 James Stikeleather, DELL SERVICES wrapped up our summit day at BEI: Back End of Innovation with another new definition of innovation: "New ideas + forward thinking + feasible + viable + valuable" he noted that it is NOT a marketing term, and NOT invention. As we have heard throughout the day, innovation must be both customer centered and tied to commercial viability.
On a related note, Vice Admiral (Ret.) Joseph W. Dyer, iROBOT CORPORATION finished the day and started off our main conference with a presentation on The People Side of Innovation.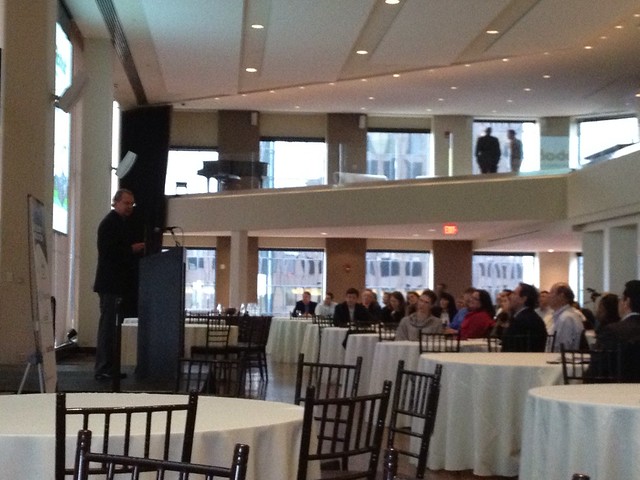 iRobot has a mission to have fun, change the world, and make cool stuff. They've succeeded certainly selling huge amounts of Roombas to the public and producing robots that literally save lives in war zones.
To develop innovative robotics that succeed commercially, iRobot needs to "cross the chasm" from early adopters to laggards. You have to sell to people on the other side of the chasm. Innovating to existing needs is one good way to do this: look at the growing elderly population and it is clear that there is room for innovation in the home healthcare sector. Another way iRobot crosses the chasm: creating a human-friendly interface, such as a controller that resembles video game controllers that the user is already familiar with. 
What was your favorite session of our summit day? Any key takeaways?
Michelle LeBlanc is a Social Media Strategist at IIR USA with a
specialization in marketing. As part of the FEI team at, she tweets at @BEI_innovation and is the voice behind BEI:Back End of Innovation on Facebook and LinkedIn.