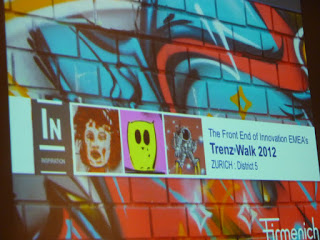 As part of pre-conference day at the Front End of Innovation event this week, today we were guided through A Revolutionary Approach to Predict the Future in Zurich's District 5, by Steven van der Kruit, Creative Director& Visionary, Firmenich Perfumery and Mikel Cirkus Global Director, Conceptual Design, Firmenich Flavors as part of the ZURICH TRENZ' WALK.
What they shared with our group of attendees was a new mind set, introducing the art of spotting trends before they become trends.
After all where do trends come from?
What is their common denominator or driving force? Who are the players and what are the macro-patterns deciphered from global trends?
Steven and Mikel shared with us how to be cultural anthropologists and scope out a cutting edge street art scene for ideas that serve as parameters for what will be a future trend 2-5 years down the line. What they have observed after years of doing this is that there are 12 cities in the world that are predictive heavy-hitters through various mediums of street art - that can be interpreted into larger patters and then trends or business tools.
Observe Change. Be the Change.


Innovation culture starts from within but it also begin from outside by keeping your eye and ears low to the ground, monitoring the young and digging into subcultures, for business-relevant socio-economic change that you can toward predictive tools and stay ahead of the innovation curve.
Here are some photos from our journey through District 5 and the things that popped out at us: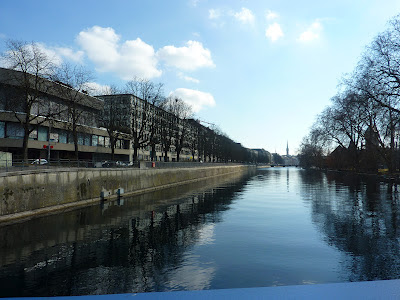 Walking across the Limmat River, into District 5 also known as the Industriequartier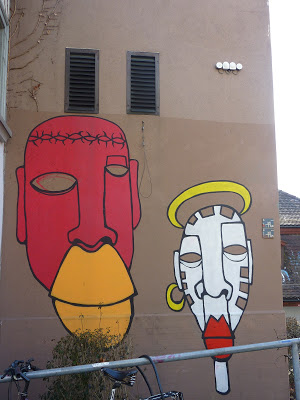 Tribal-looking street art depicting patterns of red and orange and religious tones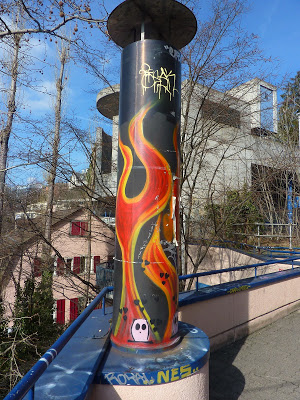 Fire: A world in crisis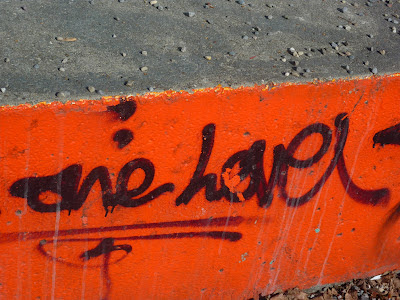 A cry for unity, orange again spotted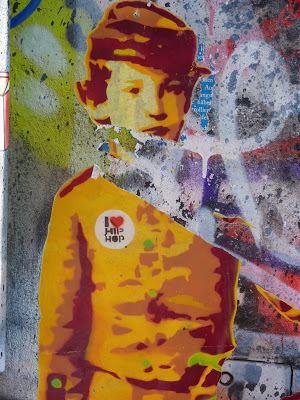 The old is new again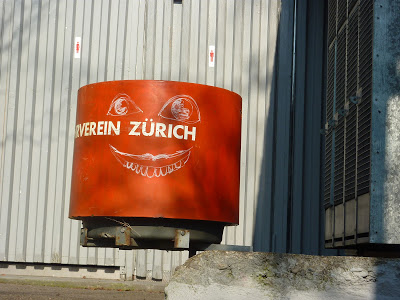 A city anthropomorphized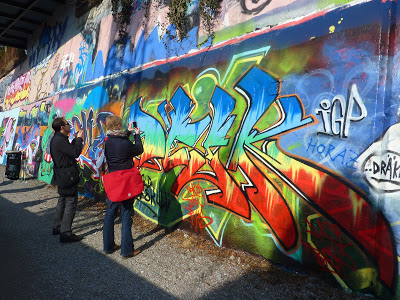 Idea Hunters in Action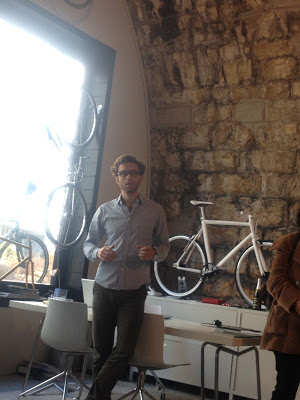 Proprietor Alberto Friedrich, Stilrad explaining how his unique bike shop  leads the pack  among retailers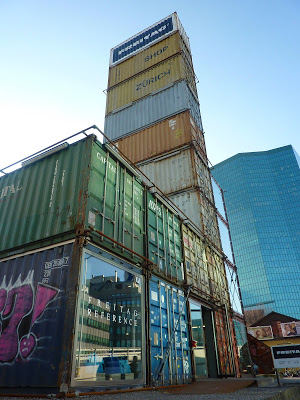 Freitag Shop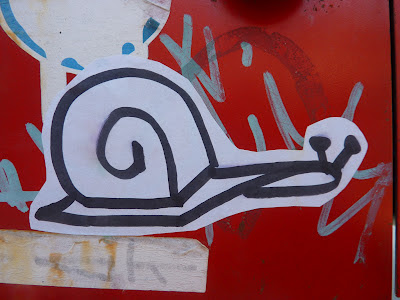 Slow and Steady...., nature wins

We wrapped up the day by visiting and touring Stilrad, a one-of-kind bike shop offering tailor-made bikes and accessories and visiting the Freitag shop, where old was made new again. The shop is constructed of re-purposed Freight cars.

Valerie M. Russo is a Senior Social Media Strategist at IIR USA with a technology, anthropology, marketing and publishing business acumen.  She will be attending the 6th annual Front End of Innovation EMEA in Zurich, Switzerland on February 27-29, 2012, and covering the event live via Twitter and the FEI Blog. She is a published poet and also maintains a literary blog. She may be reached at vrusso@iirusa.com. Follow her @Literanista.