The sands are shifting under Market Research. The rise of customer experience (CX) as a recognized discipline, along with falling survey response rates, and demand for cheaper, faster insights means that MR agencies need to redefine their place in the world.
In fact, the CX vs. MR debate is pretty easily resolved and insight professionals, whichever side of the fence they sit on, can learn from each other. CX and MR two sides of the same coin. And they face the same challenges.
ROI is causing huge issues for many CX teams – they just can't prove it's there. A global survey by Confirmit recently found that less than a third of CX professionals were able to prove the ROI of their work. When CX fails to prove its worth in hard financial terms, executive teams start to lose interest.
Researchers will find this familiar. They must do everything faster and more cheaply than ever. Automation helps, but getting the balance between speed/cost and quality is paramount. When MR teams provide data that can't be trusted, we're on a dangerous path.
Underpinning all these issues is data. There's too much of it. It's not in the right formats. It's hard to integrate. And we need to deliver it in an engaging way that drives smart decision making.
One goal
If we're all basically trying to wrangle data effectively, what's the right approach? MR has traditionally tackled data collection by focusing on the integrity of well-established methods. All very worthy and supported by statisticians who prize the reliability of data over all else.
CX has come at data collection from the customer's perspective. CX actively pursues new systems that can deliver a customer's perspective by, for example, enabling them to give feedback on their terms.
We can do both. It's about balance.
Automation and the rise of AI based MR-specific applications have driven process improvements, time savings and cost reductions across a wide range of MR functions. But CX, with a more customer-centric and marketing-focused attitude, has powered a revolution that is transforming how companies interact with customer and markets.
Trust is the New Paradigm 
In certain quarters CX has been touted as the long-term successor to traditional research, but CX programs face that age-old challenge of proving ROI. In many ways, the same challenges that MR has faced, in proving the connection between marketing effectiveness and business profitability.
Philipp Diekhoner in his book "The Trust Economy" talks about the trust renaissance and the rise of a sizable number of large and impactful business that have one thing in common – they all create new forms of trusted intermediaries.
We only have to look at the rise of companies such as Ebay, Airbnb, Uber, etc. to understand that consumer trust is now becoming a tangible commodity. Blockchain systems are all built on consumer trust and where trust breaks down or is abused, the impact hits the bottom line.
While CX seeks to establish and boost the level of trust between a brand and its consumers, market research seeks, in a methodological way, to delve deeper and understand the nuances behind the trust relationship. The threats to the trust relationship and events that will cause that trust relationship to be broken. CX give a brand the "measure", MR gives a brand the "why". In the best cases, the two are indistinguishable.
What's Next?
There is huge opportunity. This global shift from traditional research to new techniques such as automation, AI and analytics will create a demand for new skills within the industry.
Fewer people will be needed for traditional jobs such as interviewing and data entry, and more people required for tasks such as data science, chatbot design and analytics. The idea of using Alexa/Siri for feedback is already being piloted and we'll see some moves towards that being used in the next couple of years – though it won't be mainstream. The analytical tools to understand that data are developing nicely, but there will be a balance between getting the interfaces right, visualizing the results – and maintaining that all-important trust from respondents.
For researchers, it's about finding our place in the world again. Yes, the data must be accurate, but we need to step away from the cross tabs and provide pragmatic, customer-focused advice. It's time to get started.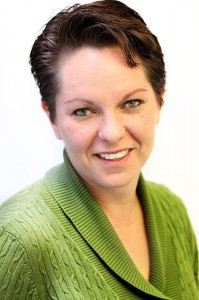 About the Author:  Holly works closely with the product management team, ensuring that Confirmit's latest innovations are communicated to customers. She is a regular webinar presenter and speaker at market research events, providing guidance on key MR topics such as creating engaging surveys, generating ROI and the role of automation.