We reached out to Jody Brandes, HMCC, CMP, CMM, Group Manager, Strategic Event Services, Genentech, Inc. and Jeffrey A. Cesari, CMP HMCC, Associate Director, Worldwide Congress Management, Bristol Myers Squibb to garner industry insights on how their roles were impacted by the pandemic, how their organizations responded to address mental wellness and work/life balance during these unprecedented times. We also asked for their recommendations for some key support resources available to planners to help manage these evolving stressors.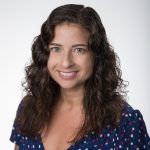 Jody Brandes, CMP, CMM has over 25 years of experience in the hospitality industry as both a planner and supplier, including over 12 years at Genentech. At Genentech, she manages the Convention Services team and half of the Meetings Team. She is past president of Meeting Professionals International Northern California Chapter and is currently a corporate advisor for the Green Meetings Industry Council.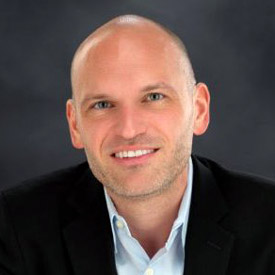 Jeffrey A. Cesari, CMP HMCC is the Associate Director, Worldwide Congress Management at Princeton based Bristol Myers Squibb. His role includes driving event strategy; managing, developing and supporting a high performing team that delivers live, hybrid and virtual congresses. All this and so much more to help discover, develop and deliver innovative medicines that help patients prevail over serious diseases.
Recently, Jeffrey joined the faculty as adjunct professor for meetings, conferences, and events at Walnut Hill College in Philadelphia. He is a recognized industry thought leader, a published writer and frequently cited in industry publications.
As a meeting professional at heart, Jeffrey has produced countless meetings and special events in over 50 countries spanning 6 continents. He lives with his husband and their American Bulldog in New Jersey. In his spare time, he enjoys spending time with his family and friends and is overcome by wanderlust.
What were the top three stressors that affected meeting planners over the past 18 months and how did you (and/or) your organization respond to help planners focus on maintaining their well-being while still managing to execute through times of constant change?
Jody Brandes: "At the start of the pandemic, the top two stressors were around all our in-person meetings cancelling and the shift to working from home. We were very concerned about the wellbeing and financial hardships to our vendors when our meetings were cancelled. As an organization, we decided to pay for staff that was already contracted and that helped our meeting planners feel better, knowing we were taking care of our vendors. Working from home was definitely an adjustment due to distractions and not having as much work to do. Management was open with the team and allowed space to not feel like they had to work 40-hour weeks. We recognized there wasn't that much work at that time and make it okay to be able to have more time to focus on health and home."
Jeffrey A. Cesari: "As I reflect over the last 18 months or so, the world has changed and its impact to the meetings and events industry has been directly affected. We had to learn new ways of working. Balancing the responsibilities of both working from home with so many distractions, while still managing a household. At Bristol Myers Squibb, our senior leadership to our direct managers, to our direct reports have embraced a resilience mindset, with flexible ways of working. More resources have been made available to our global workforce. Personally, I have increased my 1:1 meetings with direct reports, my manager, and key stakeholders to not only address the business needs but also connect on a more personal level.
Managing during times of constant change: Isn't that what a meeting professional does regardless of a global pandemic? But in all seriousness, making sure we take time out for our own "self-care" is critical to avoid burn out, depression, fatigue and much more. With honest and open conversations with my leadership, I ask for help identifying priorities and ensuring I can reduce stress but not focusing on those tasks that are not as business critical. I'm sure like so many, we have more work to do but still only 24 hours in the day. Focusing on what's important is key and being okay with letting go of those things that are not as important will help manage deliverables."
Remote work from home during the pandemic was initially for many a challenge to balance the needs of home life and those of the position. However, over time families adjusted and many found benefit and value to more flexibility in the position. Do you think that remote work for meeting planners now enhances their ability to focus on well-being without compromising their ability to execute the role? Do you think that remote work will continue to be offered as an option for meeting planners moving forward? Why or why?
Jody Brandes: "Although we didn't really have a hybrid or extensive work from home policy, I believe that our meeting planners have been working remote at least 30-40% of the time due to the necessity to travel to support meetings and conventions. When we are on planes or onsite at a venue, we have not stopped working. We manage multiple programs at a time and it really doesn't matter if we are in the office, at home, or at a hotel/venue. Living in the San Francisco Bay Area, I believe remote work has allowed people to have more work/life balance by not having to commute an average of an hour each way to/from work. We have more time to spend at home to get things done, to be with family, to focus on health, etc. That gives us the ability to really focus on work when needed and not have to worry about when laundry will get done! It also allows people to work on a schedule that is best for them - considering child or elder care, personal appointments, different work hours, etc."
Jeffrey A. Cesari: "I've worked virtually and hybrid (a combination of working from home and working on the office) for many years before joining BMS. Like other meeting professionals, the concept isn't too foreign. I think the skills were quickly adopted for this workforce. Looking at how often meeting professionals typically travel for site visits, meeting operations, client meetings for example. That flexible workstyle mentality comes a little easier. However, with COVID-19, it affected everyone a little differently. With my husband also working from home, we had to figure out a way for the two of us to work at home together while still fostering a healthy relationship after work. (I think I moved my home office like 20 times in the last 18 months…I'll let you know when I figure out the perfect location.)
Now, many companies, like BMS, are returning to the workplace. Our senior leadership has embraced a hybrid approach to returning to the workplace. In the US, we were permitted to return (with certain caveats) in October. I've been back to the office relatively frequently. I love that I can see colleagues in person again, and when we're together the collaboration has been easy and seamless. I love that I can turn around and ask a quick question and get an immediate answer and "pressure test" without having to message to see if someone is available for a quick Teams meeting.
As far as the future, I think many individuals will take a hybrid approach to working from home and being in the workplace. Hopefully they will have leadership similar to BMS's where they take a compassionate approach to understanding the needs of the individual while balancing the needs of the organization. I suspect that when more business travel returns, we'll see more meeting professionals split their time in the workplace, at home and on the road.
My advice is to understand your organization's and manager's guidelines and expectations. If something isn't working, have an honest conversation with your manager about your needs if they do not align and recommend a win-win solution."
With virtual, hybrid and F2F meetings requiring additional meeting planning skillsets, is additional training and/or adding internal/external resources a viable way to help manage the meetings industry stressors?
Jody Brandes: "Yes, I think training and relying on experienced vendors helps with managing stress in this new environment. There are so many resources and courses available, that meeting planners can decide how much training is right for them."
Jeffrey A. Cesari: "Keeping ahead or on top of new skillsets, technology, compliance or regulation guidelines will prepare you to help reduce stress. Over the last 18+ months, I've taken a few trainings on LinkedIn Learning. From PowerPoint to having a Resilient Mindset are just a few skills I have improved on.
Associations like MPI, PCMA, IPACC and others have been a great resource. This global pandemic has brought on many new regulations, best practices, new ways of working. Connecting with industry peers has been more critical than ever! Being "in the know" sets you apart as a leader and helps offset possible stress by proactively planning for such new situations.
Conferences like Pharma Forum, for example, should be a must for anyone in the industry. These are great platforms to learn, grow, share and network. I encourage everyone to try to get to at least one meetings and events industry conference in the next six months. You're going to learn so much from a presentation or someone new you meet live or virtually! These educational and networking opportunities are paramount."
Are there external resources that you have found helpful to support meeting planners through all of the shifts in the meetings industry?
Jody Brandes: "Virtual events from the Event Leadership Institute and the free certificates from Cvent have been really helpful."
Jeffrey A. Cesari: "We have all noticed a more blurred line between work and home life. That's not new. How many times have we checked emails on our phone laying in bed? The last 18 months have taught me to define boundaries. (Now I leave my work mobile in my home office at the end of the day.) It was a good take-away from a resilience training I took on LinkedIn Learning. There are so many training websites out there to learn a new skill or take a refresher. I strongly encourage everyone to keep learning!
Earlier I shared a little about my return to the workplace. I connected with others in my network who have already returned back to work for suggestions for their successful transition. Here's a few things I've learned:
How I've been planning my work week

I'm working from home Monday and Tuesday and by design, I'm in back-to-back meetings most of the day. It's not easy but it's productive if I start focused on what's important to get my job done, priorities and expectations.
Wednesday and Thursday I am typically in the workplace. Again, by design, I try to keep my days open as best as possible to allow to meet up with colleagues, ask probing questions, ask for feedback.
Fridays, I'm back to working from home. I block my day to "get work done" and focus, allow to urgent meetings, etc. I keep Fridays as flexible as possible.
I've updated my email signature and my IM status noting the days I'm working from home and when I am in the office, I list what workstation and extension I am sitting at to help folks "find me"

Meeting efficiency

60-minute meetings are shortened to 50 minutes; 30-minutes meetings shortened to 25 minutes to enable a brief break to stretch, check in with your loved ones, get some fresh air, when working from home; and when in the office a bio break, walk to the next meeting room, send off meeting notes, etc.
When you do return to the office, meeting technology has changed a lot in the last 18+ months. If your workplace has meeting rooms, book one for yourself to test new ways of connecting the meeting technology. The first day back to BMS, I didn't think to do this and took me a little extra time to setup my laptop to project to the screen and took me 3 times to figure out the audio. (Then I saw the great "cheat sheet" on the table on how to do it…which I still reference from time to time.)

Executive Summaries in Long Emails: When sending out emails with lots of information. (You know what I'm talking about – those long emails with a lot of words.) After you draft and before you send, pull out the key summary and add on top as an executive summary. It seems like we have so many more emails and taking a few minutes to do this can help you get your message across and not have to follow up as much….and people like it!
After all the learning, face to face meetings and video calls; then all the things you need to do personally, it's important to take time for yourself. I like to use the Calm app to help me refocus and relax. Lots of great apps and websites are out there. Show yourself compassion during this ever-changing landscape."