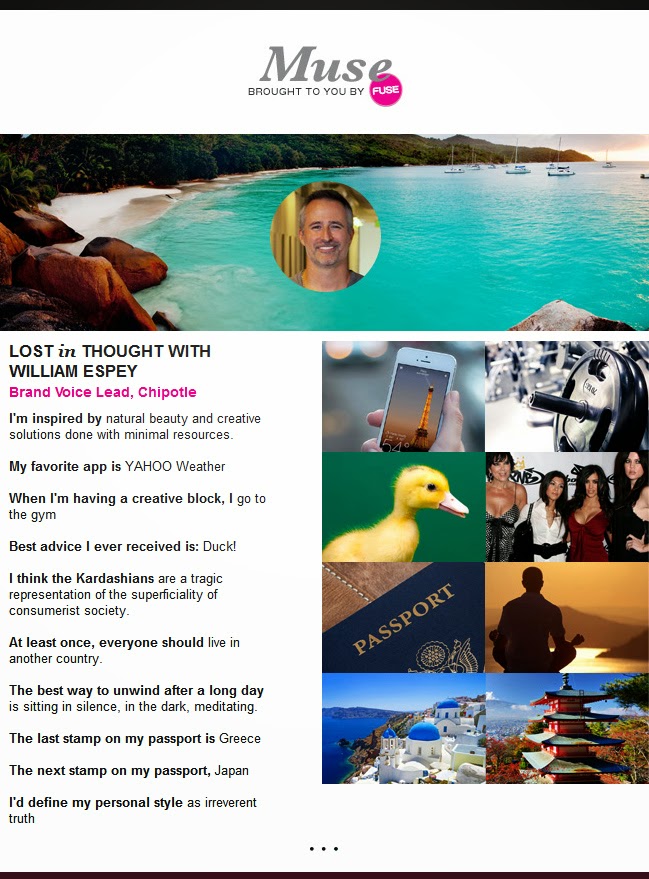 Uniting brand strategists and designers, along with trend
hunters and culture curators, the 18th annual FUSE conference celebrates a
collaborative approach to building more meaningful brands. We're curating
stories about fusing strategy and design in all its' forms to ignite brand
passion and growth. Provocative discussions will cover graphic design,
industrial design, experience design, digital communications, interactive
design & social media, brand strategy, trends, culture and more.
For more information about FUSE, click here: http://bit.ly/1eEYdrg