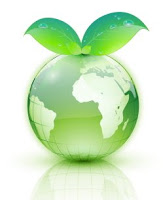 In a recent article in BusinessWeek, John Carey discussed how President Barack Obama's new Energy Secretary, Steven Chu, is planning on tapping ideas from the nation's best green innovators and entrepreneurs.
One of the problems Chu has encountered is the amount of money that is allocated for the Energy Dept. Chu believes that the $25 million budget that is currently set is, 'quite pathetic.' The US needs to increase their spending and investment in research in order to get results. Some of the issues Chu will be tackling over the course of his term will be reducing greenhouse emissions (which he is extremely passionate about), giving a boost to renewable energy, and an increased focus on biofuels.
There are high hopes for the innovation plan the Obama administration has set forth throughout their campaign. What are some of the direct impacts on business we can expect from a stronger government emphasis on green innovation?