By: Mike Kuehne
 'If you want to understand how animals live,
you don't go to the zoo; you go to the jungle.'
~M. Lindstro'm (Small
data: The tiny clues that uncover huge trends.)
Welcome to the Jungle
Developing new products is often akin to a safari. There is
a great deal of excitement around what you expect to see and experience (the
known), but surprises often lurk in the tall grass (the unknown). Today's
frequently wild product development environment requires that brands quickly
grasp and act upon both the known and unknown to ensure success.
One of the biggest challenges both Marketing and R&D
professionals face during the new product development (NPD) process is
remaining focused on the original consumer desire the new product was designed
to fulfill. Products not meeting such, by way of emotional and sensory
attributes, are unlikely to drive repeat purchases. And, brands lose millions
due to lack of repeat purchases.
A
2015 survey published by Catalina
, found that
if every tier of shopper bought at the same rate as repeat shoppers, average
new product revenues would increase by $30.5 million in the first 26 weeks of a
launch. As such, it is crucial to address consumer desires and repeat purchase
opportunities throughout the NPD process.
Mapping the Course
The NPD process is typically broken into four stages:
articulation, validation, development, and commercialization.
Specific research deliverables are required in order to
progress from one stage to the next. Adding to the challenge, Marketing and
R&D departments are continually asked to develop new products and make key
decisions in less time with less data. As a result, small data insights aided
by mobile research platforms are playing increasingly important roles in the
process. 
The Articulation Stage ' Down In the Weeds
During this stage, researchers must immerse themselves with
consumers to capture small data - those micro-moments that aggregated big data
can't identify - to better determine consumer desires.
The biggest research challenge in the articulation stage is
to identify new product opportunities at light speed. As such, high-quality
respondents are a must-have in order to reduce the total sample needed to
generate insights. By the end of the articulation stage, the goal is to have
enough confidence in the data to begin creating a concept.
Mobile-conducted ethnographies, video testimonials,
shop-a-longs, etc., which mimic social platforms like Facebook and Instagram,
can be highly effective in meeting this objective and uncovering unseen/unmet
desires.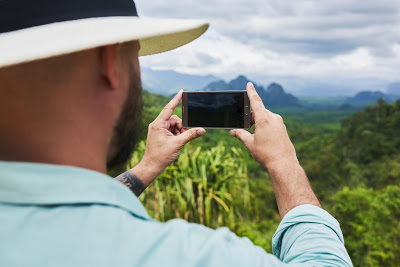 The Validation Stage ' Rough Roads Ahead
The concept conceived during the articulation stage is then
refined in the validation stage. This can be one of the most tumultuous events
in the NPD process, as it's the first time consumer desire is transformed from
written concept to tangible product.
Research techniques that take place in this stage include
co-creation sessions, focus groups, conjoints and concept screens. These
methods work together to define who
the product is for, what is the
consumer need, and how the product
will fill the need. The challenge for researchers is to utilize this
information to ensure that the concept and product match real-world emotional
and sensory consumer desires. If this doesn't occur, there is risk that early
(and subsequent) prototypes won't deliver on such attributes.
By using mobile
research platforms, risk can be mitigated in two ways:
1.   
Researchers can access consumers in their jungle,
providing the opportunity to experience in-the-moment reactions to early
concepts and prototypes.
2.   
Research activity can be easily and collaboratively
viewed and disseminated among Marketing and R&D stakeholders, thus adding
speed and efficiency to the process.
The Development Stage ' Entering the Lion's Den
Once the overall concept has been validated, it's time to
get consumers excited about the total package. In the development stage, final
graphics, messaging and formulas must be tested, and received positively, by
consumers. The major research challenge here is to maintain the product's key
sensory attributes when scaling-up to industrial production.  Thus, relying on a small, high-quality
consumer sample for co-development helps product teams and marketers quickly
pivot if product or packaging changes are required. For these reasons, consumer
centricity, or lack thereof, can truly make or break the launch. Mobile survey
platforms can drastically reduce the complexity of in-home product testing
during this stage, by allowing consumers and researchers to interact in
real-time, without the need for multiple trips to various facilities.
The Commercialization Stage ' Here Kitty,
Kitty'
Once a product has been fully-tested and validated, it's
time to launch to your consumers.
Additional research at this point often comes in the form of
Voice of the Consumer programs and tracking surveys set in place post-launch
that allow organizations to react if there are considerable consumer
complaints. Consumers are passionate and opinionated, if there is not enough
fruity goodness at the base of a new fruit-at-the-bottom yogurt, the brand will
hear about it post-launch.
Some of the best VOC programs and tracking surveys are
designed on research platforms that provide data in real time, allowing
organizations to react quickly when consumer complaints arise.
The Adventure Begins
New products that last in the marketplace do so because they
truly deliver on both emotional and sensory consumer desires. Launching a
product without these connections would be the equivalent of taking a safari
without a map, camera or ample insect spray. Achieving product success while
making decisions with fewer insights in less time, can be daunting.
The good news is that staying connected to the consumer
throughout the NPD process and utilizing mobile-enabled research techniques
will help brands deliver products consumers will want and use for years to
come.
About The Author: Mike
Kuehne is a veteran researcher with both client and agency-side experience,
including stints at Avon and The Dannon Company. As part of FocusVision's
Research Strategy team, Michael works closely with the company's sales and
product development teams to create customized and meaningful technology
solutions for clients, with emphasis on Pharma, Healthcare and CPG
organizations.