In the next decade a more 'normal' balance will be restored in the world economy. This might feel 'uncomfortable' for people in the west in general, or even multinationals with deep Western roots, as it means not only giving up 'power', but also having to embrace a reality that western 'values' and 'thinking patterns' are NOT what everybody aspires to.
Within that reality, winning in the developing Eastern Markets is key ' and within this innovation is fundamental.
In this Shopper Insight in Action 2013 premiere presentation, we'll go over the simple framework of what John has personally learned during 10 years of innovation work in China. The 'new' consumers in China will be less 'predictable' vs. a more linear western consumer, but key to identify 'disruptive' new products or services.
 In this presentation of Consumer Centric World Class Innovation in China:
 ' Fun & engagement ' and any "future" news bulletin about China will start to make more sense to you.
' Learn how the past 200 years have been really odd in terms of economic distribution ' and how it's moving back to 'normality'.
' What really are the 4 'magical' elements behind the incredible economic growth in China.
' How the (new) Chinese consumers are really different.
' Why He who 'controls" the server has the power'.


Date: Thu, Mar 21, 2013 
Time: 08:30 AM EDT 
Duration: 1 hour 


Register here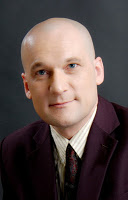 Presented by John van der Linden, General Technology Manager, Procter & Gamble Oral Care Asia
John has more than 22 years experience in consumer centric Research & Development with Procter & Gamble. His responsibilities have covered business for most regions of the world, with assignments in Brussels, Guangzhou, Cincinnati and Beijing which provide him with a truly global perspective.
Living more than 10 years in China has given him a true edge in understanding how to best innovate in one of the fastest growing economies in the world.
With experience in a wide range of technical disciplines, his passion the last few years has been leading R&D teams to develop strategies based on newly generated consumer insights and linking this with what is technically possible.
This all in close co-leadership with the commercial functions to develop the appropriate business models and product exploitation.
In addition, he has a true passion for people and organizational development. This has been recognized within P&G with coach/trainer of the year awards and externally with outstanding feedback from speeches given at Innovation related congresses/workshops.