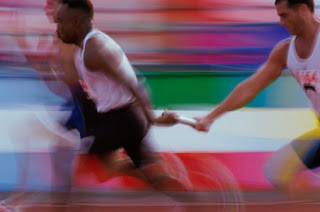 How Nike Sustains Heritage of Innovation  
By Marc Dresner, IIR
Nike has been on a winning streak for decades.
The need to compete comes as naturally to the world's
most iconic athletic brand as it does to its customers.
But what keeps this juggernaut sprinting ahead of the
competition is a unique culture in which innovation is the name of the game'it's
a full-on contact sport.
There may be only a handful of people in the company that
understand this better than Nelson Farris, who has been with Nike for 40-some
years and who has held somewhere between 15-20 different positions over the
course of his career there.
'We started out as a tiny little company. We
didn't have a brand and we didn't have any money,' recalls Farris, who, in
addition to being senior director of Global Talent Management also has 'Culture
& Heritage' tacked on to his job responsibilities.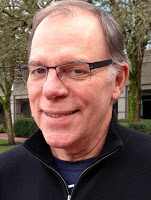 Nelson Farris
'In order to compete, we had to do something
better. So, we were trusted to be innovative. We were allowed to make mistakes
and fail. We were given the freedom to get things done,' Farris told Forward
Focus.
'This environment of innovation was birthed
out of that kind of madness in the early years. There was no manual on how to
do any of this,' he added, 'so you attract people who like that kind of
culture. It's a culture based on serious competitiveness.'
'Innovate, innovate, innovate everything all
the time. You just throw out the conventional wisdom of the day,' said Farris.
According to Farris, Nike's culture is so
unique that not only does it take a very particular disposition to thrive
there, but a concerted effort to maintain that edge.
To that end, Farris not long ago took it upon
himself to create a program that would preserve Nike's entrepreneurial legacy
by inculcating new employees with the 'just do it' mindset that has made the
company so phenomenally successful.
In this exclusive podcast interview with
Forward Focus, Farris takes us inside Nike's culture of innovation and outlines what it takes to play for an all-star team.
About Forward Focus
Forward Focus is a special interview series featuring thought
leaders and experts at the forefront of innovation.

It's not too late to join us!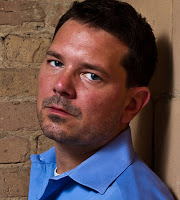 ABOUT THE AUTHOR/INTERVIEWER
Marc Dresner is IIR USA's senior editor and special communication projects lead. He is the former executive editor of Research Business Report, a confidential newsletter for marketing and media research, consumer insights and intelligence professionals. He may be reached at mdresner@iirusa.com. Follow him @mdrezz.