<i'by Diane Andreoni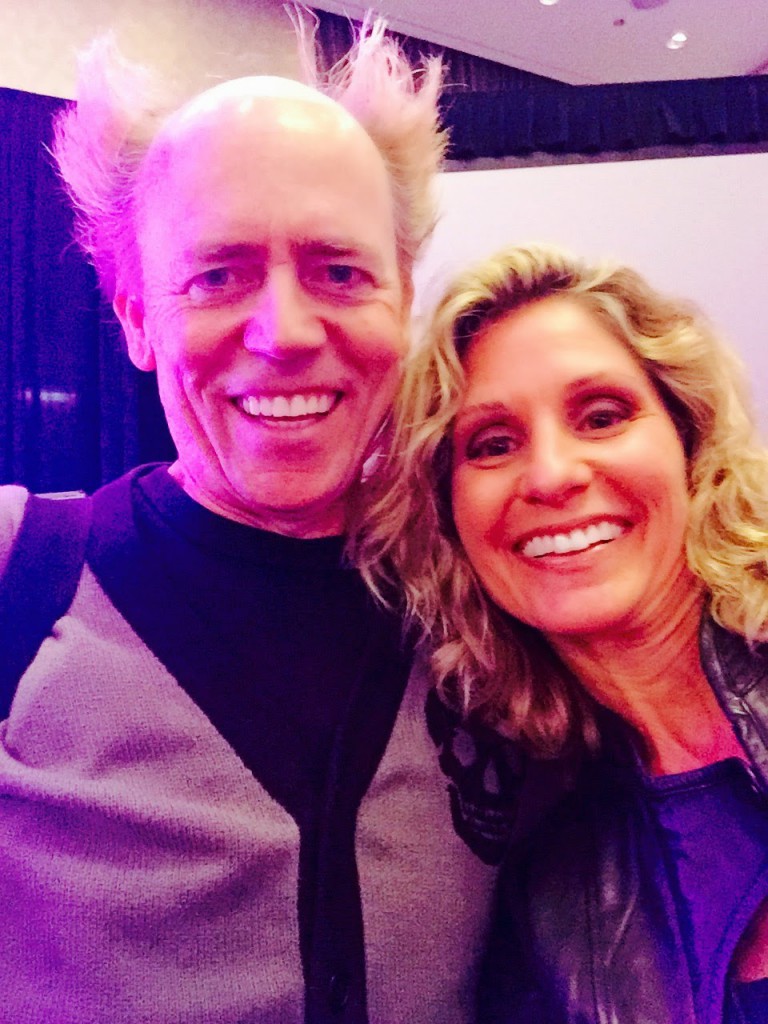 The first thing people notice about Stanley Hainsworth is his hair. He likes his hair because it sparks conversations. This is what he loves'making emotional connections with people. 
Hainsworth started his career as an actor in his twenties with aspirations of fame. But when he realized that acting meant depending on others, he began to search for something he could have more personal control over.
In 1989, he got a job offer from Nike to be a creative director. He was curious, eager to learn more, and accepted the position. Hainsworth grew as a designer and saw parallels with his acting roots'"meeting rooms are like a stage"'where major players watch you perform during presentations. His "we are the stories we tell" philosophy embodies all his ideas.
Over the next twenty years Hainsworth worked at Nike, Lego and Starbucks. He thought of these brands' products as artwork and designed gallery-like events that inspired and engaged people. In 2008, "Stanley Starbucks" went from loving the art of coffee making to giving birth to his own company'Tether.
As Tether's CCO, Stanley Hainsworth now lives his own brand and Starbucks is one of his many clients. His company's mission is to create "brand fans". His hired Tether-ites are experts at "story crafting," using multiple channels to weave together memorable and enchanting experiences. Learn more about Tether at www.tetherinc.com.
Stanley loves his hair. It is his social strategy. He uses it to connect human-beings. It certainly got my attention. Fortunately I'm already doing what I love'living life.
About the author'Diane Andreoni is an inspirational creative director and artist. She is a compassionate and collaborative leader. And she is an energetic explorer and storyteller. Contact her at dianeandreoni@gmail.com, www.dianeandreoni.com, @diandreoni1963