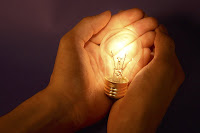 The Associated Press reports today that President Barack Obama will be heading to a New York community college today to give an innovation speech that will hopefully help 'spur innovation and transform the U.S. economy'.
Obama will also be making a late night appearance on David Letterman's "Late Show" as well as many other programs. His goal is to get in front of as many cameras as possible and instill his belief that new ideas produce new jobs. His strategy for innovation includes a bigger investment in education, infrastructure, and research.
Although hugely unpopular with conservatives, his administration officials stress that investing in breakthrough technology was crucial in pulling the economy back and avoiding an economic depression for the US. Obama also stressed that the US must continue to invest in innovation projects to avoid playing catchup with global competitors.
Organizations can learn a lot from his innovation address and relate this to business settings. Continued innovation projects and ideas spur creativity and push businesses to tap its hidden potential.