The insurance industry is facing a new landscape in our post-COVID world. While many of the pain points remain largely the same, a rapid shift to remote work and evolving consumer demands are causing more pain than in previous years. The industry is experiencing a compounding gap between early adopters of insurtech and those who haven't invested money and attention into digitizing.
Many companies have tightened budgets in response to the pandemic, but the focus of the budget has shifted. The priority lies in insurtech that enables users to streamline tasks remotely. Deloitte reports that money invested in insurtech remains as high as ever while insurers are racing to digitally transform their processes. Combined with consumers' increasing demand for faster, more personalized service and on-demand insight, insurers can best benefit from their investments by choosing solutions that serve both internal and external stakeholders. And with the race to close the gap, third party integrations that offer robust, secure functionality and faster time-to-market are essential to keeping up.
The internal drive to digital
Though digital transformation has long been on the minds of IT leaders, a vast and swift move to remote work has brought it to the forefront. A recent study by IDG reveals that 64% of IT decision-makers see increasing operational efficiency as an important digital business objective.
Insurance workflows are notoriously long and bogged down in legacy-systems and manual processes, many of which may not be accessible or feasible in a remote-first environment. Additionally, working remotely on any process involving Personally Identifiable Information (PII) can put insurers at risk without proper security measures in place.
Digital solutions can boost internal processes in three key ways:
Better Collaboration - From applications to claims processing, internal stakeholders need the ability to securely access and collaborate on shared files. Historically, these come in a myriad of file types that are emailed between various parties for changes and approval. This system requires stakeholders to individually download and open attachments in a third-party software for viewing and editing before being returned.  Utilizing an in-application viewer not only significantly reduces the security risk of removing information from your protected environment, it allows collaborators to convert and combine files into one standardized format where they can quickly access and work on documents with annotation, redaction, comparison, and eSignature tools.
Faster Data Collection and Analysis - Another major issue insurers face today is the time it takes to capture and process incoming data without error. Manual data entry is believed to have an error rate of about 1%, meaning that for every 100 form fields entered, a potentially costly mistake is made. Considering the amount of data processed in the insurance industry, those mistakes can add up quickly. Integrating structured forms processing tools that include both OCR and ICR technology allows users to automate the identification and extraction of forms data with a very high degree of accuracy whether it's been typed or hand-printed. For unstructured data collection, full-page OCR tools create searchable PDFs that allow adjusters or other stakeholders to find key words or phrases in uploaded files on-demand.
Improved Risk Evaluation - Data is the new currency of the world, and there is no shortage of it in insurance. The National Association of Insurance Commissioners expect insurance companies to spend $3.6 billion on big data technology by 2021 to more accurately underwrite, assess risk, and provide more personalized services to consumers. But to properly aggregate and evaluate this data, insurers need a way to securely view and manipulate data while protecting consumers' personal information. Integrating a viewer that natively supports XLSX files allows internal stakeholders like underwriters and actuaries to share spreadsheet data in a browser and make calculations online while protecting proprietary business logic.

Double duty: Delivering consumer demands
Consumers have grown accustomed to fast turn around times and the ability to track services in real-time. Customers who are frustrated by slow providers are leaving unprepared insurers for faster, more personalized options and experiences offered by competitors.
When solving for process slowdowns, investing solutions that assist both internal and external stakeholders is paramount. Insurers who expedite workflows like manual data entry are able to provide their customers with faster response times on applications, claims, and payments. Viewers that support internal collaboration and can be utilized in a self-service portal that gives customers secure access to view files and track claims.
Any gap that existed between insurers who were proactive in digital transformation and those who weren't is now widening at a much faster rate. Accusoft's content processing, conversation, and automation solutions help insurtech application providers go to market faster with the tools insurers need to stay competitive and the security to stay compliant. Learn more at accusoft.com.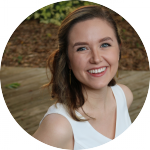 Ariana Tsouris, Marketing Manager, Accusoft based in Tampa, Florida where she implements product and industry campaigns as well as marketing programs. An avid learner, she holds Foundations, Market, and Launch certifications from Pragmatic Institute, is AIIM CIP certified, and always looking for the next growth opportunity. She is a proud graduate of the University of South Florida and on a one-woman mission to visit all of the Disney parks in the world.