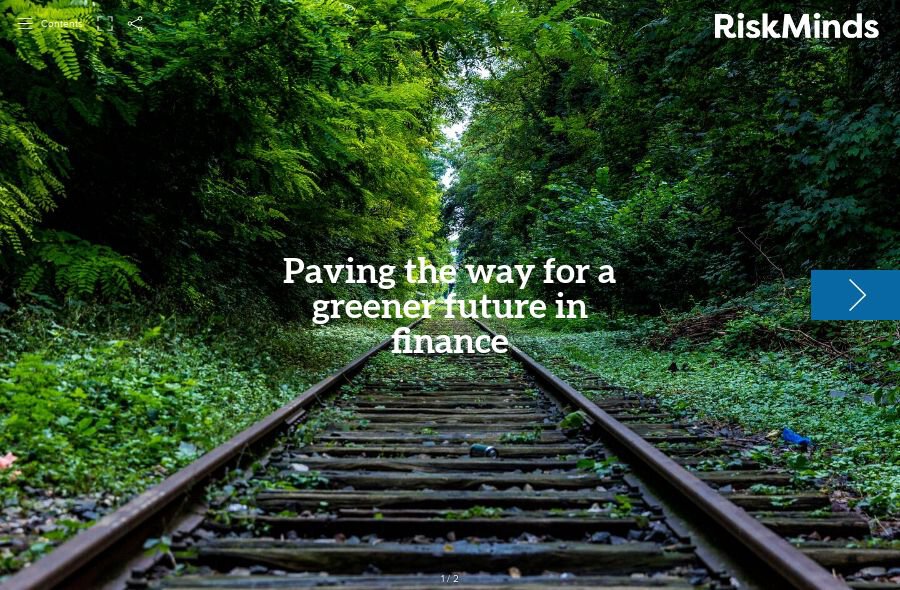 Climate risks and the focus on ESGs and sustainability remains one of the most central topics within risk management.



In this eMagazine we zoom in on some of the challenges risk managers are facing when transitioning to a more sustainable economy. Set yourself up for the future with:



Insights from leading CROs who reflect on how the past six months has affected risk management and what challenges lie ahead


Event news from the RiskMinds International and RiskMinds Edge team


An exclusive session from RiskMinds Edge Climate Change & ESG with Mark Azoulay, Partner at McKinsey's London office leading climate risk in banking


Expert insights from:


Frankie Phua, Managing director and Head of Group Risk Management at UOB


Katja Rieger, Ripple Effect GmHb


David Otudeko, Assistant Director, Head of Prudential Regulation, Association of British Insurers (ABI)


And much more...



Sign up or log in below to access the RiskMinds eMagazine - and if you're lucky, you might find an exclusive discount code to RiskMinds International 2022!