Since June last year , when the Wall Street Journal reported Merck & Co. was eyeing the Bothell, Washington based firm, the potential acquisition of Seagen (previously Seattle Genetics)  has been highly anticipated for increasing its oncology offering.  
Recently, the same outlet reported Pfizer was considering purchasing the ADC manufacturer, to which Mike Vandiver, executive director at Seagen, told BPI West delegates the rumored deal, "is just noise, until it is not."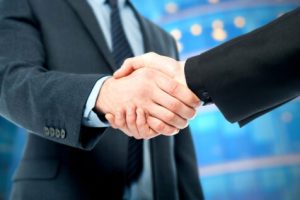 But today, Pfizer silenced the rumors and announced it has entered into a definitive merger agreement, under which the firm will buy Seagen for $229 in cash per Seagen share for a total value of $43 billion.  
"Pfizer is deploying its financial resources to advance the battle against cancer, a leading cause of death worldwide with a significant impact on public health," said Albert Bourla, Pfizer CEO. 
"Together, Pfizer and Seagen seek to accelerate the next generation of cancer breakthroughs and bring new solutions to patients by combining the power of Seagen's antibody-drug conjugate (ADC) technology with the scale and strength of Pfizer's capabilities and expertise. Oncology continues to be the largest growth driver in global medicine, and this acquisition will enhance Pfizer's position in this important space and contribute meaningfully to the achievement of Pfizer's near- and long-term financial goals." 
Pfizer will add around 10 candidates to its pipeline through the acquisition, along with the approved cancer products products Adcetris (brentuximab vedotin), Padcev (enfortumab vedotin), Tivdak (tisotumab vedotin), and Tuksya (tucatinib). 
Seagen has also built up its manufacturing network, with a $350-400 million greenfield biomanufacturing site in Everett, Washington under construction set to complement its existing site in nearby Bothell. 
"The proposed combination with Pfizer is the right next step for Seagen to further its strategy, and this compelling transaction will deliver significant and immediate value to our stockholders and provide new opportunities for our colleagues as part of a larger science-driven, patient-centric, global company," David Epstein, Seagen CEO, said. 
This article was originally published in BioProcess Insider. | Click to subscribe.