In my earlier post I discussed how I use
"Innovisioneering"
as a process to hunt, identify, corral, and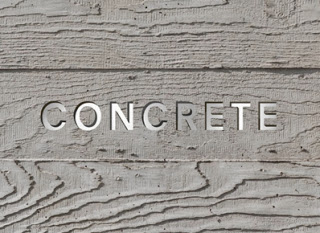 embrace new ideas in the process of developing innovation. But the real world of innovation demands more. 
Ideas are only half the process. Granted it seems to get most of the coverage since the myth of innovation is that the idea is the sexy part. That side of the equation is all about white boarding, color post-it notes, and unfettered creativity. 
But, as Thomas Edison said: "Vision without execution is hallucination."
The real side of innovation is about practicality, getting the work done. Tunneling in the mines as compared to the cocktail parties of brainstorming.
The BEI conference is focused precisely on executing innovation, and provides the strategies, examples, case studies, and workshops so any one executive, manager, developer, or any business organization can tackle the difficult task of executing on innovative ideas.  It is unique opportunity to get some of the leading lights of innovation in the same room and to pick their brains.  If you can't attend, follow us on the web as we cover it.
The biggest challenge is how to manage the demands of running the current business while looking over the horizon and and trying to build new opportunities for a business. 
"Beyond the Idea" is a tight, easily consumed play book, providing specific action steps, a "here's what you do" and "Here's why it works" in a terse, focused, short format. 
The core premise of executing innovation according to VJ and his co-author, Chris Trimble, is that "innovation is a two-part challenge. Part one is ideas; part two is execution."  And innovation execution is it's "own uique discipline."  
Organizations are not built to execute innovation. By definition they focus on the "Performance Engine" of the business built for efficiencies, serving customers, and holding employees accountable. Repeatable and predictable as possible. But these strengths are the "antithesis of innovation.  Innovations are disruptive of the status quo, they are "nonroutine and uncertain."
VJ lays out a process where innovation execution is easily broken down to into discrete parts with a distribution of tasks across an organization. This process alleviates the dichotomy of innovation vs performance engine demands. Essentially the friction, uncertainties, and risks of innovation execution can be eliminated through good process, defined roles, building teams, creating structures of disciplined experimentation and measures of learning and achievement, and innovation execution can be successfully prosecuted.  In their words, "There's nothing intellectually complex in this process."
VJ will be speaking on Day Two of BEI. Probably covering the 12 Key Lessons and fundamental principals for innovation execution as outlined in the book's conclusion. I don't want to give it away, so you'll have to a) attend BEI, or (b) buy "Beyond the Idea." 
 I recommend both, after all I bought and read the book, and I'm attending BEI. If you're attending BEI, please reach out to me via twitter or via comments here.  I'm of the belief that each connection you make is an opportunity to learn something new. 
Paul Ruppert is a senior executive in the mobile industry having been responsible
for new product
innovation, development and launch; revenue driving and
globilizing markets within startups, fast moving large service providers
and Fortune 50 companies. He's driven over $300 million in revenues
over the last decade, and is a co-author of a patent enabling SMS to go
around the corner or across the globe. He blogs at www.globalpointview.com and tweets @mobilepointview .  He is one of the "Official Bloggers" for the Back End of Innovation conference.