What do love, belief and mindfulness have to do with
innovation? According to P&G's Karen Hershenson, everything.
In order to create the conditions for successful innovation,
you must shift your focus from what you are doing to who you need to become.
With characteristics like empathy and emotional intelligence being heralded as
the next generation of leadership traits, women are poised to become the
leaders to deliver breakthrough innovations, highly effective teams and
transformed individuals.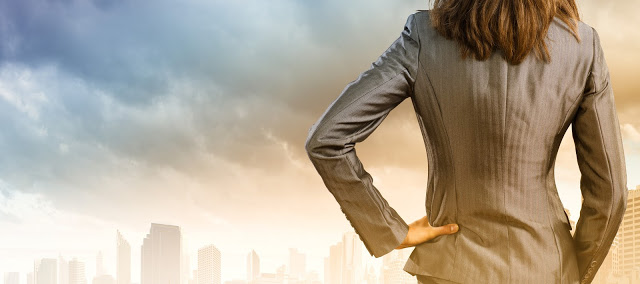 In honor of Women's
History month, the FEI team is happy to share a spotlight on these woman
innovators taking the keynote stage at FEI 2016:
'        
Harvard Business School's Dorothy Leonard,
William J. Abernathy Professor of Business Administration Emerita uncovers The
Paradoxical Relationship of Deep Smarts with Innovation
'        
Karen Hershenson, Leader, clay street project,
Procter & Gamble sharing P&G's approach to Innovation from the
Inside-Out...
'        
Alexa Clay, Culture Hacker & Innovation
Strategist, Author, The Misfit Economy, Co-Founder, League of Intrapreneurs on
The Misfit Economy: How Ingenuity on the Fringe will Shake Up Mainstream
Innovation...
Plus, this impressive
list of women challenging your innovation assumptions in 2016:
'        
Alison N. Campbell, Research Scientist, Small
Molecule Design and Development, Eli Lilly & Company
'        
Allisha Watkins, Shopper Marketing Lead, MARS
'        
Ann Thompson, Co-Founder, The Garage Group
'        
Annette Fritsch, Director of Research and
Product Innovation, Boston Beer Company
'        
Carrie Nauyalis, Innovation and New Product
Development Solutions Evangelist, Planview
'        
Cristin Moran, Front End Manager, 3M
'        
Cynthia Bouthot, Director of Business
Development, Center for the Advancement of Science in Space
'        
Deborah Mangone, Senior Director of Worldwide
Innovation, Pfizer
'        
Denise Fletcher, Chief Innovation Officer, Payer
& Pharma, Xerox
'        
Diane M. Gayeshi, Ph.D., Dean and Professor of
Strategic Communications, Roy H. Park School of Communications, Ithaca College
'        
Janeen Uzzell, External Affairs & Technology
Programs, GE Global Research Center
'        
Jeri Andrews, Partner, Intellectual Ventures
'        
Julie Anixter, Executive Director, AIGA
'        
Kathy Sheehan, EVP/Global Managing Director,
Consumer Trends, GfK
'        
Kerry Preete, Executive Vice President, Global
Strategy, Monsanto
'        
Kristi Zuhlke, CEO & Founder, KnowledgeHound
'        
Leslie Muller, Co-Lead of The Shop @ VSP Global,
VSP Global
'        
Lisa Maki, Co-Founder & CEO, PokitDok
'        
Marla Hetzel, Director of Innovation, AARP
'        
Nancy Go, VP Brand Marketing, Wayfair
'        
Natalie Sweeney, Founder, Smuggling Innovation
'        
Robin Beers, SVP, Head of Customer Experience
Insights, Wholesale Internet Services, Wells Fargo
'        
Sheila Mello, Product Development Consulting
'        
Stephanie Porter, Senior Manager, Customer Strategic
Marketing, Hasbro - Walmart
'        
Vera Murton, Director of Future Innovation,
Liberty Mutual
We hope to see you in Boston!
All the best,
The FEI Team
@FEI_innovation
#FEI16
Frontendofinnovationblog.iirusa.com