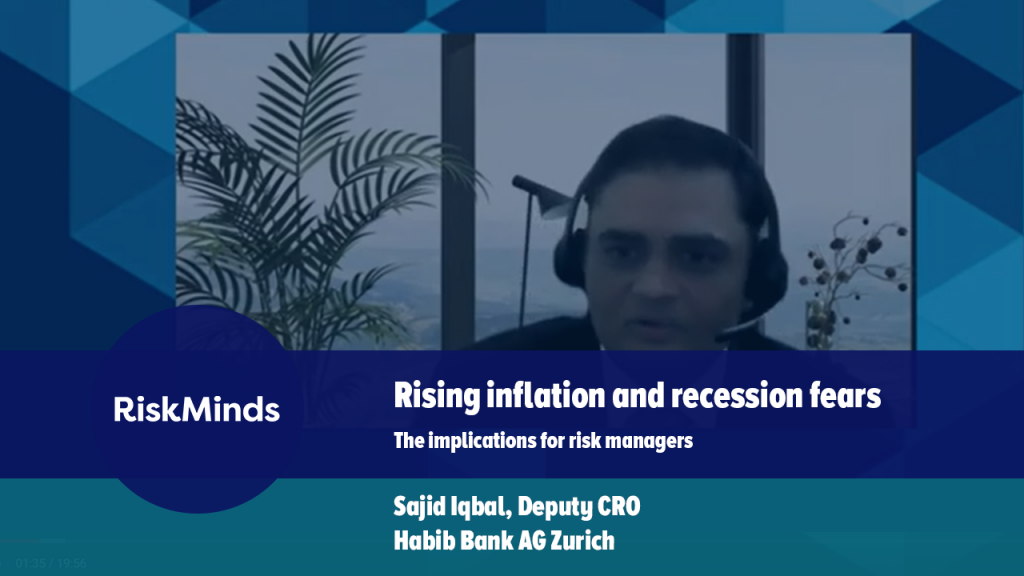 In the past couple of years, the global economic landscape has been hit with more than a few shocks to the system. We've gone from Brexit and Covid to a global political crisis,  rising costs of living, surging energy prices and a recession looming in the horizon. As inflation is rising to above 8 %, well beyond the 2 % expected by the European Central Bank, we're finding ourselves in largest inflation crisis of four decades.

For risk managers, this means entering a period of uncertainty and extreme economic volatility, but how do you evolve to mitigate against the doom and gloom looming ahead? We spoke to Sajid Iqbal, Deputy CRO at Habib Bank AG Zurich about the current inflation crisis, the challenges it is posing on risk managers and the windows it might open for sustainable and environmental opportunities.

Sign up or log in below to get Sajids insights on how to face the future.