RiskMinds wants to recognise the risk managers who have worked tirelessly to challenge business culture, to protect the institution, to meet regulatory requirements and to make good risk management part of a firm's DNA.
Congratulations to our winners!
The award for innovation in risk goes to...
Kaustav Das, Chief Risk Officer, Kabbage
The award for leading the way in risk culture goes to...
The Operational Risk Management Team, Siam Commercial Bank
The award for excellence in risk management and modelling goes to...
The Superfly analytics team, Danske Bank
The award for research paper of the year goes to...
Elizabeth Sheedy, Patrick Garcia and Denise Jepsen at Macquarie Business School for the paper The Role of Risk Climate and Ethical Self-interest Climate in Predicting Unethical Pro-Organisational Behaviour
Learn more about these individuals and teams and how their work impacted their organisation and risk management: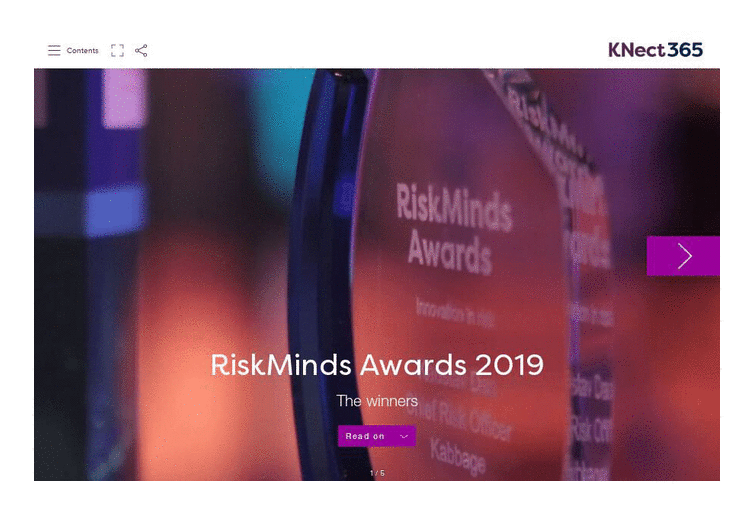 Click to read RiskMinds Awards 2019: The winners