Seeking Failure to Drive Success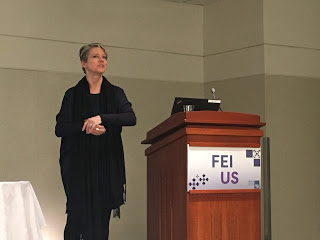 FEI Day One. My very first innovation conference. As you can
imagine, I could go in about a hundred different directions here. So, where to
start? Well, there's arguably no better place to begin fresh than at the bottom
with failure. Failure in innovation and business is a constant and while we so
often hear that failure can be a good thing, when it's actually happening to
you, it can feel catastrophic and insurmountable. We don't always have the
history, perspective, or timeline in front of us to see that failure can be a
wonderful tool that is actually good for success. Really though, it is.
To help prove this point, Christine Mau, former Global
Design Director at Kimberly Clark, used her experience at Kimberly Clark to
show her FEI audience that it is possible to convert failure to success. From
moist toilettes, to the 'Neat Sheet,' facial wipes, and feminine products, Christine
explained how design thinking transformed product failures into products that
sold out in a matter of weeks. And if you think some failures are too hard to
get over, let me mention that Kimberly Clark invested nearly $100 million in
its initial iteration of a moist toilette product, which only lasted on the
shelves for a year before being pulled.
As Christine described it, the above mentioned products and their
design weren't selling because Kimberly Clark wasn't 'starting with the human '
[it was] starting with what the business wanted to sell.' This was a problem because,
as Kimberly Clark and Christine learned, emotions drive purchase decisions. As
humans, many of our decisions are made by our emotional system versus our
rational system. For Kimberly Clark, this meant many customers purchased
products based on emotion ' i.e. how it feels ' versus rational thought ' i.e.
is this product worth it. To capture this, Kimberly Clark had to shift gears.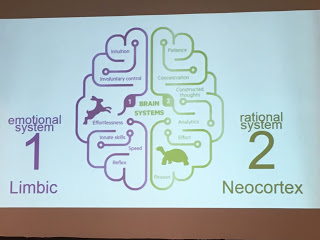 Enter design thinking ' 'design thinking is a human-centered
approach to innovation that draws from the designer's toolkit to integrate the
needs of people, the possibilities of technology, and the requirements for
business success.' In other words, design thinking focuses on the human and not
the business to deliver faster and better products, services, and experiences.
For Kimberly Clark, starting with the person behind the product changed the
game. To implement design thinking, Christine focused on the human to discover,
define, develop, and deliver new iterations of products that captured market
share, created new categories, and ultimately delivered a high return on
investment.
Follow Christine's lead ' take those failures and capitalize
on them just like she did when she helped relaunch the moist toilette product '
remember, the one that sunk $100,000,000? Well, it's still on the shelves
today, six years after launch thanks to learning from failure and taking a deep
dive into the human experience.
Cheers to failing! If you have similar stories of
transforming failure into huge success, I would love to hear them.
Aaron Keller
,
Kitty Hart
, and I write for
the FEI event blog and we will be at the conference all week talking about
The
Physics of Brand
, design, and the stories that inspire us.
Please reach out if you have a story to share.
Research and Strategy Associate