<i'by Diane Andreoni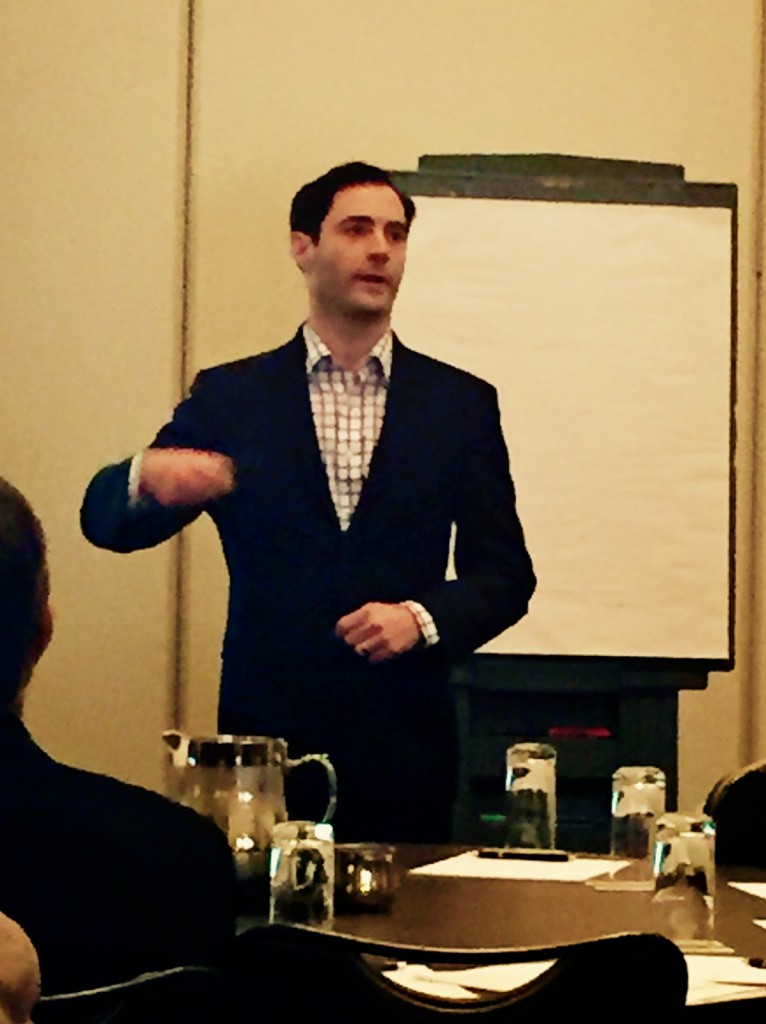 Today at the FUSE conference in Chicago, Brian Resnick, of Deloitte Global spoke on "Selling into Leadership".  He calls leaders, "HIPPOS' (Highest Paid Peoples' Opinions). And he reminds us to follow the nine ABC's of presenting'Always Be Closing. Exactly one of the things I love about being a Creative Director.
His ABC's can close the gap between a concept we believe in and our ability to help the leadership 'get it' and love it, too.
1. Hunching:
Create chemistry with your audience by gathering clues and background information about them from sources like social media, and adjusting your presentation to meet their business needs.
2. Leaderese:
Speak the same language as your audience by understanding their business strategy and using the same terminology.
3. Yes Testing, No Resting
Reference research numbers, but don't dwell on them (which can seem defensive); instead, move on to your ideas.
4. Space Invaders:
Use presentation materials to create visual power and set a tone so that your audience is comfortable. 
5. Showy Business:
Use storytelling'personal anecdotes'to keep your audience entertained and engaged.
6. Don't avoid clich??s:
Reference clich??s, but tell your audience what they will not be seeing, and explain why.  Get them out of their comfort zone. Then show them better ideas to establish a new comfort zone.
7. Essential in-situ:
Use renderings or prototypes to bring your ideas to life so your audience literally will feel them.
8. No peeking:
Don't share your ideas beforehand with your audience. There is great power in the reveal.
9. Playing favorites:
Present a range of favorite ideas, explain why each works, and summarize. (Leaders change their minds a lot.)
My favorite quote from Brian is, ""Experience it like the audience will experience it'.  It reminds me that when I believe in the idea I am selling, the audience will feel and believe it, too.
About the author'Diane Andreoni is an inspirational creative director and artist. She is a compassionate and collaborative leader. And she is an energetic explorer and storyteller. Contact her at dianeandreoni@gmail.com, www.dianeandreoni.com, @diandreoni1963