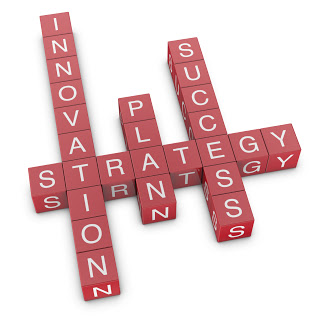 Have you ever wondered why it is that some people are persuasive and are able to move their innovation projects forward? Why is it that some of us are able to persuade others to understand and accept new concepts? Some innovators are able to inspire and influence a team to accomplish a common goal.
Some of us have had the benefit of a significant investment in training to learn how to be persuasive. However, even though we were taught the techniques, we never understood why some of these techniques worked.
I recently read the book, Influence, by Robert B. Cialdini. As I read, I finally understood why these persuasive techniques are so influential on others. Why does our brain instinctually react to certain situations? Why are we then persuaded to do things we ordinarily would not do?
You will find some practical tips here on how you can immediately create influence and become more persuasive in your efforts to move your innovation projects forward.
1.) Ask for a ten minute appointment instead of a longer appointment with executives. It is far more likely they will grant you a small request for time. Ten minutes is sufficient time to convey your concept at a strategic level.
2.) Quantify and present your idea or initiative in terms of how much money the company 'will lose' if it is not adopted instead of how much it will save.
3.) To successfully implement your innovation be aware that others need social proof from their respected peers before so they will know how to react to your innovation. The best way to accomplish acceptance is to identify the most respected individuals within your peer group and persuade them first. Acceptance of innovation comes from the side not from the top.
4.) Explain the benefits of your innovation to team members. Ask them if they support your initiative. When they respond in the affirmative, ask them to describe to you why they support your innovation. You must gain a voluntary commitment, they must be actively engaged, and they must declare their support. Now you have significantly increased the likelihood they will support your innovation within the organization.
5.) Customize your presentation to each unique receiver. Use the first letter of that executive's name or a phrase that sounds similar in the title. For example: If their last name is Smith, then begin with an 'S.' To increase the likelihood you will gain their mind share, you might name your presentation, 'Sailing into the Future or 'Smile on your way to the Bank.'
6.) Name your innovation or initiative with a word that is simple and easy to pronounce. Think of Apple or Google. If it is hard to pronounce, you have immediately lost your audience before you even began your presentation. Keep your language simple and straightforward during the rest of your presentation. Many of us use polysyllabic words in an effort to impress. The end result is confusion and a loss of persuasiveness. Remember to keep it simple.
I know these persuasive techniques are effective in moving projects forward. I have used them many times with superb results. Try them and let me know if they work for you.
What other ideas have you used to be persuasive and influential?
Connie Harryman is President of the American Creativity Association-Austin Global. She is the CEO of Applied Concepts Creativity and identifies herself as a Creativity Developer. You are invited to connect with Creative Connie on LinkedIn, facebook, and Twitter. Connie Harryman is a guest blogger with the Front End of Innovation sponsored by the International Institute of Research.