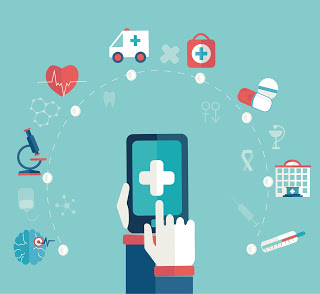 When we think about innovation in the pharmaceutical industry it is difficult not to also take a look at technological advancements, which includes mobile and electronic devices. These mechanism allow health care providers and practitioners the ability to not only do their jobs more efficiently and at a faster rate, but open the gates for more research and development, fostering more pharma innovations.
With that said, let's take a look at six innovations pharma marketers need to pay attention to in order to better serve HCPs and patients.
Precision Medicine

Precision
medicine

is an approach in pharmacy that takes into consideration variables

how different factors affect individuals differently.

mHealth Sensors

mHealth

is a

generic term that is used for mobile phone related usage in healthcare. Without

a doubt, you've heard the term 'there's an app for that' several times by now

because truly there's an app for everything these days.

3D Printing

3D printing is perhaps the most disruptive piece of
technology in healthcare. It seems as though there is nothing that cannot be 3D
printed.

Artificial
Intelligence

Artificial
intelligence

defines computers with the ability to learn. This is a concept

that scientists have been trying to achieve for years.
Nanotechnology

Nanotechnology is the coming together of engineering and
science to create microscopic instruments that are between 1 to 100 nanometers
large.
Virtual Reality

Virtual reality or VR is no longer solely about video games.

Healthcare has been using

virtual
reality

for research and healthcare procedures for years but the amount of technology

companies transforming research into VR applications practically are scarce.
For a more detail look at each innovative processes moving the healthcare industry forward, head over to the
ePharma Summit blog.