Every company began with innovation, including yours. 
Samsung began as a single grocery store, then a sugar refinery. Nike distributed shoes from Japan using the trunk of his car. Sam Walton franchised a five-and-dime store.
In the early phases, innovation is inevitable as your company and/or product shifts to serve or find its customers.
Once the engine is humming along, though, fear seeps in through the ventilation and the next thing you know, your organization could be choking from inaction.
Fear not. Fear need not take over your company. In fact, healthy fear could motivate you to create your next great thing ------if you can identify what you're fearing, why it's scaring you and how to move forward with vision and confidence.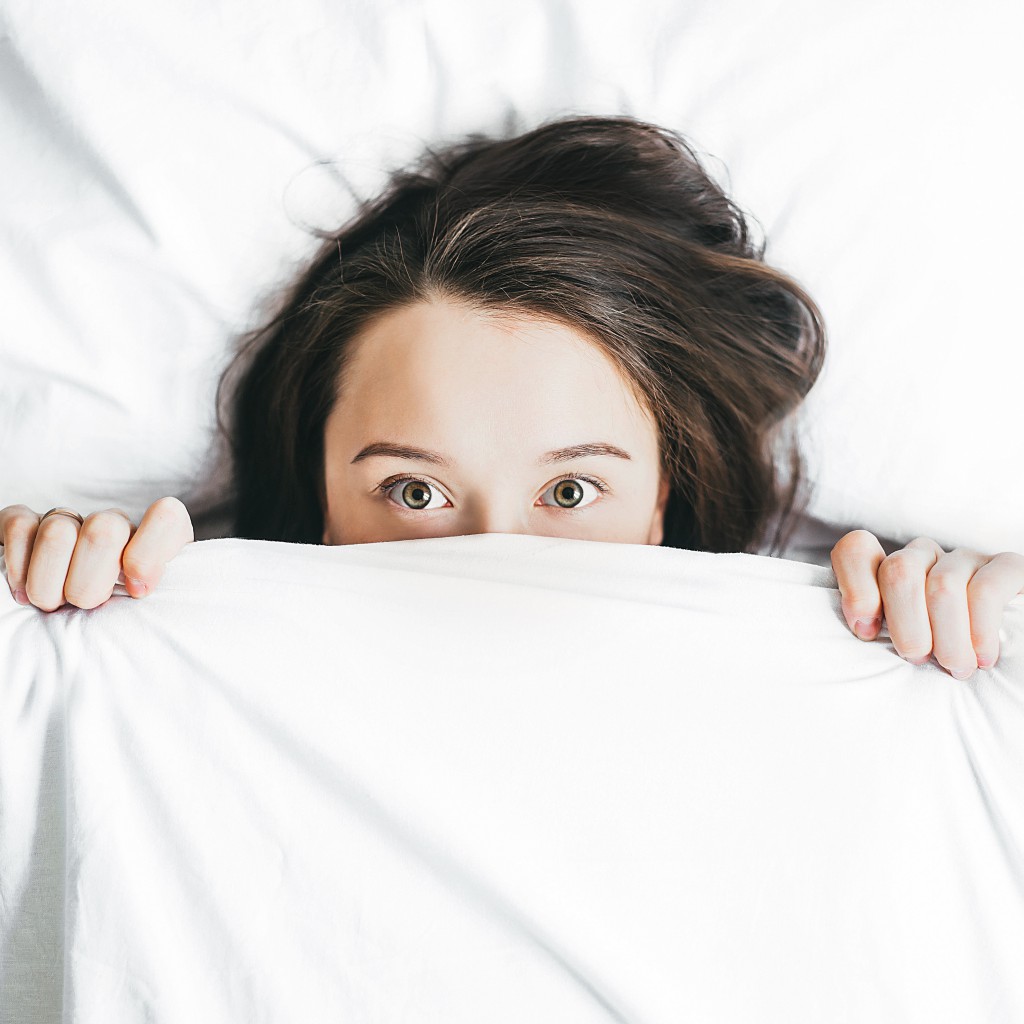 Why Do Companies Fear Innovation Anyway?
They believe it's expensive, primarily because it's difficult to demonstrate success when measures are based on short-term results.
Visionaries propel the company into the next decade or century, but shareholders and business units focus on the next quarter. For most leaders and decision makers, the status quo seems like a safer bet.
They believe it's risky.
A study on the state of corporate innovation found that while 84.9 percent of corporate strategists believe innovation is important, 78 percent focus on short-term, incremental changes in products and processes.
A sure step ahead instead of a giant leap forward into the unknown works if you're the only one running the race.
But high performing companies have a high appetite for risk and are twice as likely to report being risk-seeking when pursuing innovation.
Risk can bring rewards. So why do remain afraid of being bold in innovation? It's more than a fear of failure at the organizational or business unit level. Individuals and leaders also fear rejection, loss and the unknown. 
Rejection: It's Not About You; It's About Your Idea
Creators and innovators sometimes refer to their products as a birth. For many, the innovation or idea is indeed like a baby. And what if someone doesn't like it? What if someone rejects your baby? Your baby can't crawl back in the womb for nine more months.
It's like the Seinfled episode when everyone goes to the Hamptons to see their friend Carol's new baby, who was "breathtaking," but in a way that made the guests gasp for their breath as soon as they walked away.
Jerry: Is it me or was that the ugliest baby you have ever seen?
Elaine: Uh, I couldn't look. It was like the Pekinese.
Jerry: Boy, a little too much chlorine in that gene pool..
It's understandably nerve wracking to see something you've worked on for months or years out in the world--to be judged by others, fairly and unfairly.
But at the end of the day, you and your team are more than one prototype, process or product. Rejecting an idea is not a rejection of you or your innovation lab. True innovators know this and use rejection to help improve their ideas.
Instead of worrying about how a failure in innovation could reflect on your individual reputation, instead focus on having the reputation of someone who innovates and isn't afraid to fail.
Unknown: Remember You Don't Have To Know Everything
Fear of the unknown is real, but it can also be exciting. Possibilities are everywhere.
In fact, uncertainty is one of the only certainties in the innovation process. There's no template or road map for completing every step. If there were, everyone would be using it.
Whether in an early stage of a company or in the final stages of a product launch, unknowns are everywhere:How will I raise capital? Can I get the budget earmarked form the R&D or BU? How can I get internal buy-in? How can I get my prototype in front of customers and when? How can I move the prototype to a product? When should we launch? Will customers like it?
No successful innovator knows all of the answers when they start. They simply get started anyway.
What Do You Have To Lose? Maybe a Lot. But Do It Anyway
We get it. There's a lot to lose: market position, brand reputation, capital, security, role, livelihood. Or watching an idea you've been passionate about for years never see the greenlight or launch at a dollar store instead of the Target endcap or a Times Square pop up.
But what's the cost of inaction? What might you lose anyway?
When Procter & Gamble purchased Gillette in 2005, they were buying a company that was a market leader in men's and women's personal care with a reputation of innovation.
Over the next decade, while Gillette was focused on developing more and better blades, cheaper, direct-to-consumer options like Dollar Shave Club started to cut away at their market share the way a quadruple blade razor cuts away a 5 o'clock shadow...Not only that, but facial hair became cool again.
My friend tells a story of his ancestor who was in the buggy whip market. He did so well selling specialized whips for all of his customers in their horse and buggies that he was not worried about what a man in his town named Henry Ford was working on. The rest is history.
Inaction is an action. No decision is a choice. What might you lose if you innovate? Maybe a lot. What will you lose if you don't?
Everything Could Go Right
When you stage an event for the first time, you think through all of the things that could go wrong: Weather, loss of electricity, equipment failure, security problems, illness, sanitary conditions, natural disasters--you name it. What if an artist cancels? What if the stage collapses? What if we're the next Fyre Fest (we don't think they thought about any of these questions to be honest)?
Things can go wrong--but they also could go right. Consider the possible worst-case scenarios, solve for them, and then move forward with confidence that you're prepared.
Mental health experts often use a "What If" exercise when treating anxiety. They have the patient think through their worst-case scenarios but then ask them to consider, "What if that doesn't happen?" "Even if this does happen, will this matter in one year? Five years? Ten?"
Usually when considered rationally, we find many of our fears unfounded.
Time To Take Back F.E.A.R.: Forget Everything And Rise 
A little fear can be a good thing. It can heighten your body's awareness, it can push you to act quickly when necessary But fear isn't the only thing. And it sure as hell shouldn't be holding you back. 
Identify your fear, use it for your benefit, and then say buh-bye. Don't let it paralyze you. Get up and go. 
Forget. Everything And. Rise.