As a part of our Innovation Interview series, we sat down with FEI Europe speaker Alexander Osterwalder, a passionate entrepreneur and co-founder of Strategyzer, a leading innovation powerhouse that helps organizations develop growth engines, improve customer understanding, and establish more attractive value propositions and business models. Every day, provides a framework for large companies and startups to innovate by rapidly experimenting with new business models and value propositions.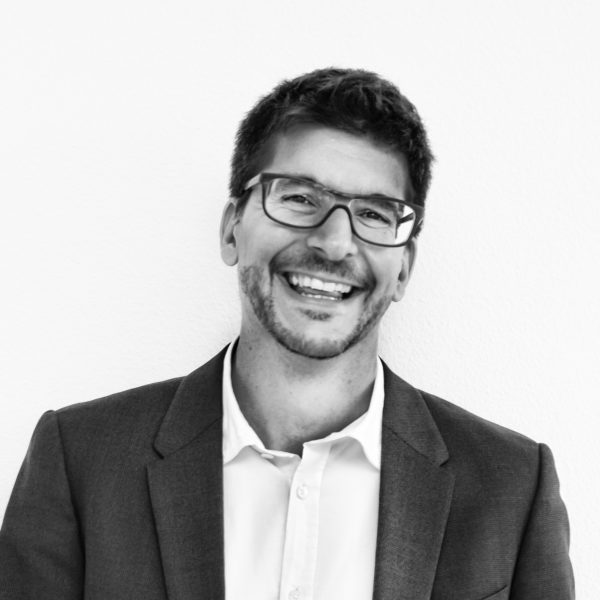 His world-renowned Business Model Canvas is trusted by more than five million business practitioners from leading global companies, such as Coca-Cola, GE, Mastercard, Ericsson, Fujitsu, 3M, Intel and Microsoft, and is outlined in his international best-seller, "Business Model Generation" (Wiley, 2010), which was named among the 12 best business books of all time by USA Today. His second book, "Value Proposition Design: How to Create Products and Services Customers Want" (Wiley, 2014), continues the conversation by addressing how to find a better fit between a product and its intended market.
Here's what he had to say:
What do you think will be the biggest innovation of 2019?
Many of the tech trends like AI, robotics, autonomous driving, solar, etc. will continue to grow. Yet, what I'm more interested in is watching if established companies finally build the right organizational structures and processes to take advantage of these trends. Many companies invest heavily in R&D, but they invest poorly in what I call business R&D: experimenting with new value propositions and business models. Hence, they risk missing out on many innovation trends.
Why is it becoming so important to innovate smarter?
There are two reasons why companies should get better at innovation. First, business models expire faster than ever before. A CEO used to be able to manage a the same business model during his or her career. This has changed dramatically and leaders need to manage several business model transitions during a career - if they survive the transition.
Second, startups used to be "ankle biters," but are now better funded and better skilled to scale than most corporate innovation teams, as Steve Blank, seasoned Silicon Valley entrepreneur turned educator likes to say. Startups are now serious disruptors, while they used to be a mere annoyance, and many of them don't even want to be acquired anymore.
What is a piece of advice you have for organizations looking to innovate smarter today?
Most companies I see have incubators and accelerators, but it's still mostly innovation theatre. Innovation won't have an impact in a company when the CEO doesn't spend 20%-40% of his or her time on innovation. Building a serious innovation engine means putting three things in place: clear leadership support, the right organizational structures, and the establishment of a world-class innovation practice.
Leadership support is about providing strategic guidance to innovation teams, equipping them with money and time, and establishing an entire portfolio of innovation projects of which some clearly focus on breakthrough business model innovation.
The right organizational structures is about giving innovation legitimacy and power, building bridges with the core operational business, and establishing an incentive and measurement system that is specifically designed for the needs of innovation, not operations.
A world class innovation practice is about using the right innovation tools and processes, and establishing the right skills and experience. You don't become a great innovator overnight. You gain experience over the number of projects you do. As long as innovation remains a "Friday afternoon activity," a company will never see experienced innovators emerge. We don't ask the finance or marketing people to do a little bit of accounting or marketing as a part-time activity either, do we?
How do you manage risk and uncertainty in innovation?
It's very simple. On the one hand you need to test ideas before starting to execute them. In other words, ban business plans, and replace them with an iterative process of testing. On the other hand, you need to invest in a portfolio of projects of which many will fail, but winners will emerge. The German company Bayer, for example, invested in 68 projects over three years, gave 21 of them follow-up investment based on evidence from testing, and finally implemented 6 of them.
What is the biggest challenge to innovation? How can it be solved?
The biggest challenge is that companies are still mainly focused on managing and improving their existing business models. We need to move beyond incremental innovation and add breakthrough growth innovation. The former is not bad, but insufficient. If you improve a business model that's expiring you will just die more efficiently. Companies need to think of replacing their business models, while they are still successful. They can achieve that by simultaneously managing a portfolio of existing business models and cultivating a portfolio of emerging business models.
What is a key takeaway from your session at FEI Europe?
I will talk about how to manage an innovation portfolio and how to measure the reduction of risk and uncertainty in innovation projects pre-revenue.
Want more from Alex? Hear his keynote session "Building Invincible Companies" at FEI Europe in Florence, Italy on Monday, June 17th at 9:30 and his workshop "SMARTER Ways to Manage Risk and Uncertainty with Innovation Metrics" on Monday, June 17th at 13:45. Learn more and register here: http://bit.ly/2WtnZJt