As a part of our Innovation Interview series, we sat down with FEI Europe speaker Hamilton Mann, Group Director, Digital Marketing and Digital Transformation at Thales Group.
Here's what he had to say:
What will be the biggest innovation of 2019?
Every other breath you take is oxygen produced in the ocean. It regulates our weather and forms the clouds that bring us fresh water to drink. It gives us food to eat, new medicines, jobs, energy, recreation and a climate we can thrive in. No matter where we live in the world, our future depends on a healthy ocean. Our ocean is in danger from many threats but there is one that we the people are uniquely suited to address: plastic pollution. Every year, the amount of plastic produced around the world is roughly the same as the entire weight of humanity. 91% of this plastic is not recycled.
An estimated 8 million metric tons of plastic ends up in the ocean each year.
Plastic pollution is flowing from our homes and communities into rivers, onto beaches and down to the very depths of the ocean. Once in the ocean, this plastic breaks into smaller pieces that litter the sea floor, endanger marine life and contribute to health problems for us.
The city of San Francisco has started a revolution and became the first city to ban the sale of plastic water bottles. This is the start of a global movement which will lower the amount of waste thrown annually, due to the billion-dollar plastic bottle industry.
This bold move that the city of San Francisco has taken in 2019, is from my point of view one of the biggest innovation of 2019.
How does digital transformation make organizations more innovative?
Most of the large companies we know today will no longer exist as such, 20 years from now.
Industrial Revolutions always precede Disruptions. The first industrial revolution (1765) used water and steam to mechanize production, the second (1870) used electric energy to create mass production and the third (1969) used electronics and information technology to automate production.
Only 12% of the Fortune 500 companies included in 1955 were still on the list in 2017. On the remaining 88%, there are bankruptcies, mergers, acquisitions, as well as companies that still exist, but are simply not part of the Fortune 500 anymore.
Today, the exponential evolution of digital technologies such as Big Data, Artificial Intelligence, Connectivity, Augmented Reality, Virtual Reality, Cloud Computing, Blockchain, Nanotechnology, Autonomous transport, 3D printing, Robotics, etc. is the fourth industrial revolution also known as "Digital Transformation".
Going forward, the risk is very high for any large company around the world to face a "Kodak moment", to be overtaken by new digital offers and end up with a business that dies out.
Digital transformation does not make organizations more innovative - but it leaves organizations no choice but to innovate if they want to survive.
What is a piece of advice you have for organizations looking to innovate today?
Not the perfection, but the speed. In technology and business, the key to success is in the scientific process. While taking your idea to execution, you need to set a bold solution prototype tested with the customer, for the lowest possible cost. Make experimentation the Norm — The more experiments you do, the more likely you are to find a formula for success. That's not the perfection of your outcomes but the speed of your execution that matters most. A recent research shows that some dinosaur embryos took twice as long as the birds eggs of similar sized to hatch. That long waiting period likely contributed to non-avian dinosaurs' extinction about 65 million years ago, when a 6-mile-long (10 kilometers) asteroid slammed into Earth, the researchers said.
As an analogy, it illustrates the vital importance of speed when it comes to the incubation period that is needed before to "hatch innovation eggs" to the market. Taking the time for perfection is a formidable competitive advantage in an established order that does not move, but becomes a poison in an unpredictable world where adaptation and speed are life-and-death conditions to innovation.
Be the Bird.
What is the biggest challenge to innovation? How can it be solved?
Business Innovation starts with a Roadmap with no Plan.
It may seem counterintuitive but most innovative projects do not need a lot of money to get going. However, there is a resource without which the will to innovate is limited: a Holding Environment. If you remember having already been in an environment where you felt safe in dealing with particularly difficult issue or facing challenges that needed going beyond your own limits, then you have experienced what a Holding Environment is. It's a culture that encourages people to make room for what seems uncontrollable, inconsistent, imprecise, unpredictable, challenging our everlasting need for control, consistency, accuracy and predictability that continuously leads us to strongly believe that all we think impossible really is. Business Innovation starts with no proven business models, roadmap with no plan, business plans with no revenue, cost and expenses with no margin and even Go-To-Market with no Market — One of the biggest obsessions is to find them. Chances are that none of the planned plans will guide you until then, but a Holding Environment will do.
What is the most important takeaway from your session at FEI Europe?
No innovation without progress, no progress without transgression, no transgression without disobedience, no disobedience without questioning, no questioning without risk. Get ready to have opponents. Innovation does not happen from what is agreed by consensus. As Winston Churchill has once said: "You have enemies? Good. That means you stood up for something, sometime in your life".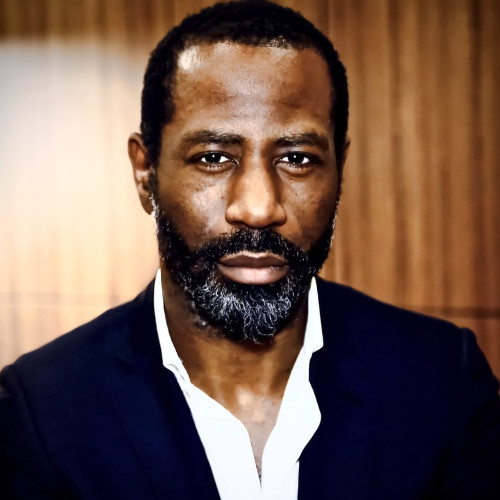 Want more on this topic? Don't miss Hamilton's presentation, "The Number One Barrier to Smarter Digital Transformation Efforts Within Organizations is Culture" on Tuesday, June 18th at 11:15 at FEI Europe in Florence, Italy. To learn more or register for the conference, click here.