We recently sat down with Marketing Analytics & Data Science Conference speaker Michael Kaminsky, who is also the Former Director of Analytics at Harry's. He shared some of the biggest trends in marketing analytics and data science and what is in store for the future.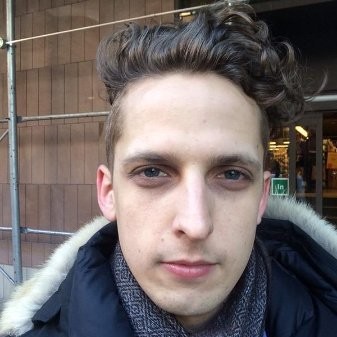 What has been the biggest change in data science in 2018?
Kaminsky: The most important developments in ML and AI have been in applying transfer learning to NLP problems. A huge win for practitioners and it opens the door for a lot of incredible new applications. However, the change that I'm most excited about is a bit further down the stack — the democratization of data engineering has really unlocked a lot of values for smaller non-FAANG (Facebook, Apple, Amazon Netflix, Google) companies. Fivetran and Stitch have made integrating data-sources into a warehouse 1-click, and tools like DBT have empowered analysts to write and maintain their own ETL (ELT?) processes.
This sort of tooling allows analysts and data scientists to unblock themselves and spend more time on model building and sophisticated analysis instead of mucking around in plumbing code. The amount of value this has the potential to unlock is difficult to overestimate! 
What will be the biggest data science trend in 2019?
Kaminsky: I'm excited about the advances we're going to see in natural language processing. While, so far, I've never met a chatbot that was even remotely tolerable to use, I think 2019 could be the year. Additionally, our ability to us machine learning to scan and comprehend large corpuses of text is going to create lots of exciting opportunities, both for marketing applications and beyond.
What is the one thing that has impacted marketing analytics the most this year?
Kaminsky: A lot of the churn around Facebook has been really fascinating to watch. Lots of advertisers have experienced decreasing efficiency on the Facebook platform due to both internal changes of the platform as well as (I suspect) a lot of the political and social turmoil the platform is facing today. Lots of e-commerce businesses that have historically relied on Facebook to drive most of their conversions have had to revisit which platforms they use and have had to start thinking harder about how to better optimize their marketing spend.
Why has data become the greatest enabler in business today?
Kaminsky: Data has always been the great enabler in business! Consistently we've seen that companies with better access to data and better abilities to action from that data have outperformed companies that don't have those abilities, going back a hundred years.
What makes working with data today so exciting is that 1) we have a lot of great tools to expose data to people who historically hadn't had access and 2) we are able to apply data to lots of applications where we couldn't before. With the rise of the internet and the power of aggregators, data has become not just a moat, but the fundamental source of market powers for some of the world's biggest businesses.
What are you most looking forward to about MADS 2019?
Kaminsky: To be honest, I'm really looking forward to the workshop Scott and I are going to host working with other attendees on how to build, scale, and grow an analytics team. Outside of that, I'm always excited to meet other analytics practitioners and learn about their challenges, approaches, solutions, hopes, and dreams. 
Don't miss Michael speak about How to build a data team at our Marketing Analytics & Data Science Conference on Monday, April 8th at 10:00 AM PST. The MADS conference empowers you with practical applications to achieve better bottom line results in a data-driven future. As consumers demand more personalized communications, experiences and products; and internal stakeholders require more predictive intelligence to inform decisions, a disciplined approach to analytics and data science is the silver bullet to unlock opportunity and growth. Learn more about the event or register here: http://bit.ly/2RBpTt3