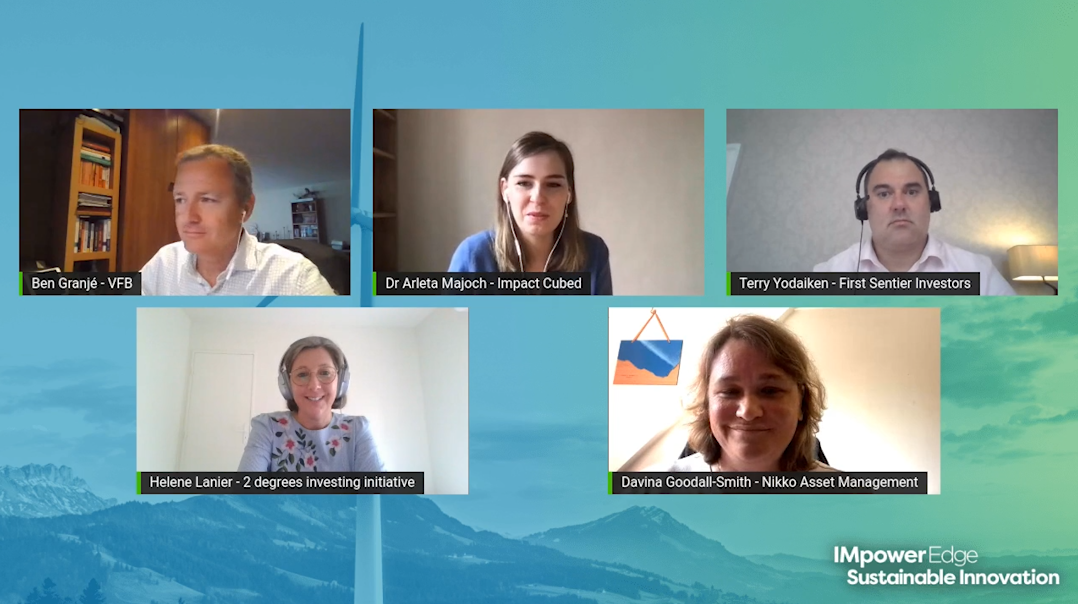 On the 20th of July IMpower Edge: Sustainable Innovation kicked off to explore the latest tech, regulation and data for sustainable investing. On the day, the following experts sat down

 to explore innovation for sustainability and growth

:



Davina Goodall-Smith,

Chief Operating Officer, EMEA at

Nikko Asset Management,



Terry Yodaiken, Head of Distribution Business Support & Governance at

First Sentier Investors,



Arleta Majoch,

COO at

Impact Cubed



Hélène Lanier, Managing Director at the 2˚ Investing Initiative (2DII)


Ben Granje, CEO of The Flemish Federation of Investors at Beconomics


This session includes the following:


Workshop moderation and introduction - Making sense of what's recommended, mandated and increasingly expected across US, Europe and UK on sustainable data


Where are we now? Upcoming ESG regulation under the spotlight: How new EU and UK ESG regulations across the industry impacts your whole business. Comparing different regulatory approaches and the implications for managing a global business. Policy experts offer their insights on the new climate-related disclosure regulations proposed for UK companies and how this could affect investment managers.


A deep dive into how investors are managing new opportunities, ever-changing expectations, and the dangers of greenwashing. This session explores some of the most urgent ESG questions facing fund management today.


Log in or create an account to watch the session recording from IMpower Edge: Sustainable Innovation: