In March of 2021, U.S. President Joe Biden revealed an ambitious sustainable infrastructure and equitable clean energy plan, with a strong focus on three key areas:
Ensuring the U.S. achieves a 100% clean energy economy and net-zero emissions no later than 2050
Building a stronger, more resilient infrastructure economy – including measures to prevent resiliency investments from disproportionately harming communities of color and low-income communities
Implementing energy efficiency standards for buildings, homes, and appliances that will contribute to community-wide improvements in energy usage.
As the plan has yet to receive regulatory approval and specific initiatives have yet to take shape, there are more questions than answers at this stage. But that doesn't mean green building professionals can afford to sit back and wait to see what happens.
With the help of four industry leaders, we dove into some of the steps green building professionals can take right now to capitalize on the opportunities and proactively plan how their work will contribute to the stated goals.
Below are some highlights from the conversations we recently shared in our new eBook – Voices of Greenbuild: Building a Greener U.S. Future. You can access the full eBook, as well as additional audio and video content from these conversations (and others), by becoming a member of Greenbuild Insider.
What really strikes me is that it's so broad and touches on so many theories, and I think we each get stuck in our own silo sector. For example, my clients build a lot of affordable housing, so I tend to focus on the U.S. Department of Housing and Urban Development and the resources that are available there. But there will be opportunities that are going to flow through the Department of Energy, and new versions of programs through ENERGY STAR homes, and the transportation department, which is focused on equity and transit-oriented development. I think our industry really needs to take a look around to see what else is out there, so we can better understand how to tap into multiple channels of programs and funding. — Kim Vermeer, President and Co-founder, Urban Habitat Initiatives

Design professionals are really building the cities of the future. Our generation of development professionals is at the table making decisions that will determine the success of these climate goals. What we design today must set the precedent for not only meeting but exceeding the targets. There is tremendous opportunity to showcase innovation and design, and also maximize the existing technologies available to deliver healthy and resilient spaces. — Gautami Palanki, VP of Sustainability, Howard Hughes Corporation

As lighting professionals, or anybody who really is specifying any type of materials, we need to make sure that we have transparent reporting on embedded carbon and the process that goes into building these materials, and so we could actually choose materials that have less of an impact on the environment. But something I also think is really important is centering equity within this effort toward a sustainable economy – ensuring that we have diverse participants working and on these sustainable projects and that decarbonization has equity embedded into it. —Edward Bartholomew, Principal, Bartholomew Lighting

Nationwide, we're moving too slowly. The first thing that design professionals can do is really do your homework – understand what the science says and how that's affecting buildings and affecting the environment. Then, embrace the need to change, push to design buildings that make those changes, and get everyone else moved along so these more sustainable designs become the norm, rather than one-off projects. —David Kaneda, Principal & Thought Leader, IDeAs Consulting
What actions are you taking?
Look for additional conversations on the Biden Climate and Infrastructure Plan to come from these experts and others. In the meantime, we'd love to hear from you: What steps are you taking to prepare your business, your projects, or your clients for the sustainability opportunities and challenges ahead? Drop us a line and let us know.
About the author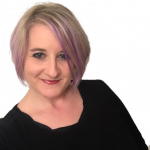 Jodi Harris is director of content strategy at Informa Connect. Prior to this role, Jodi spent over a decade developing and managing content initiatives for clients in the entertainment, CPG, health care, technology, and biotech industries, as well as for agencies and media brands. Follow Jodi on Twitter @Joderama.